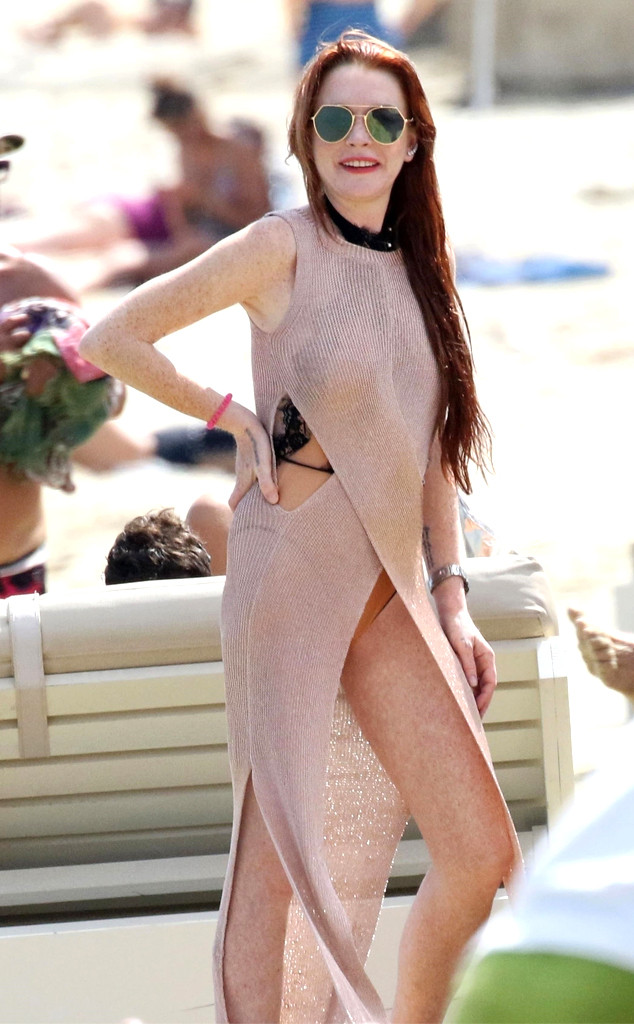 BACKGRID
Lindsay Lohan's family is worried about the star, E! News has learned.
Cause for their concern resurfaced after Lohan shared a video of an encounter she had with a family who she believed to be Syrian refugees. In the video, the Mean Girls actress offered to help the family of four by paying for a a place to stay and said to them, "Tell me your story so that I can help you. What do you need? Do you want me to give you a hotel? So I want you to tell America what you need and I will get it for you."
After minutes go by of her trying to convince the family to go with her and "let me take care of you guys," she then accused the parents of "trafficking children." Although what exactly happened remains unclear, there was lots of tension after Lohan held out her hand for one of the young boys to take it. The mother protested and the actress then dropped her phone. When she picked it up again, she was crying and holding her cheek. It's presumed that some sort of physical altercation occurred.
This incident has caused some unease among Lohan's loved ones. A source told E! News that people "weren't concerned" about her, but that changed once the human trafficking video surfaced.