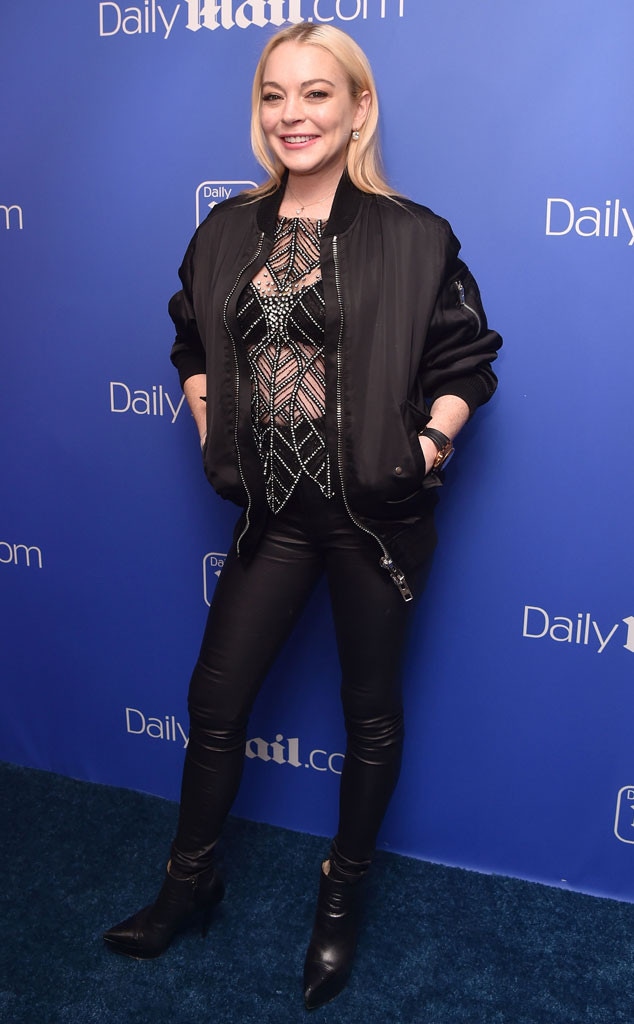 Stephen Lovekin/REX/Shutterstock
The Lindsay Lohan you knew in 2008 is "dead."
In an interview with The New York Times, published Tuesday, the soon-to-be 32-year-old actress reflects on her time in the tabloids. "There's a business side to my life now, but I'm not in America, so no one knows about it, which is nice for me," says Lohan, who owns a beach club in Greece. "Because I get to actually focus on the result of things." Lest anyone still thinks of her as primarily a party girl, she adds, "I'm a normal, nice person. A good person. I don't have any bad intentions. And my past has to stay in the past. Like, people have to just let go of it and stop bringing it up because it's not—it's gone. It's dead. And that's the most important thing to me."
The actress knows she can't change the public's perception of her overnight, nor is that her intention. "I think success is the best revenge—and silence, as a presence. When I chose to change my future, my life, I was like, 'Where's the one place I can find silence?'" she explains. Lohan felt compelled to change after her former fiancé, Russian socialite Egor Tarabasov, was filmed assaulting her in public two years ago. "It happened, here in Mykonos, on the beach. And that was the moment where I switched and I was like, 'I'm going to take control of my life completely, and fire everyone and just rehire them when I'm ready.' And that's why I'm here today, because it was on that beach where I got hit," Lohan tells the newspaper. "I said, 'You know what? If there's anything I can do, I'm going to get that beach. It's going to be my beach.'"
After her relationship with Tarabasov ended, she set new boundaries for people. "If anyone in my life for one second, I feel unsafe with, they're out. Very simple. This is it. I'm not going to complicate things," Lohan explains. "Because I'm a caretaker, I always want to give to people."
That's true of her parents, who have, at times, embarrassed her with their various media interviews. "Look, I'm not in control of my family. I'm only in control of myself," she says of her parents, who split years ago. "We're all friends. My mom and dad are friends. Everyone's good."
Lohan—who would only consider doing a photo shoot for The New York Times if it was paid—says she has a couple movie projects in the works, and she hopes the public will give her a fair shake once they're released. "I know who I am as a person," she asserts. "I don't want any judgment on me. You know?" she adds. "My acting is good, my work is good, and I love work."
Watch Daily Pop weekdays at 12:30 p.m., only on E!