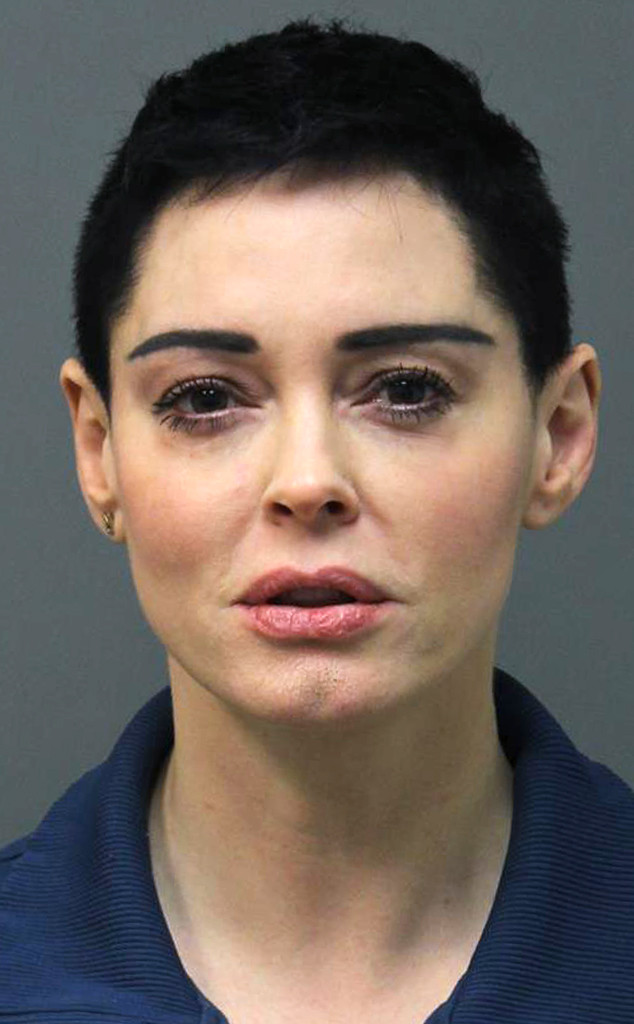 Courtesy Loudoun County Sheriff
Rose McGowan was arrested and released on bond after turning herself in to authorities in connection with a felony drug possession charge, E! News confirms.
Authorities with the Loudoun County Sheriff's Office in Virginia say the actress was booked and took a mug shot on Tuesday evening before being released on a $5,000 unsecured bond.
Late last month, an arrest warrant was issued for McGowan after her personal belongings, which she left on a plane after flying to Washington D.C. last January, tested positive for narcotics. After making attempts to contact the Charmed star, the Metropolitan Washington Airports Authority issued a bench warrant and submitted it to a national law enforcement database.