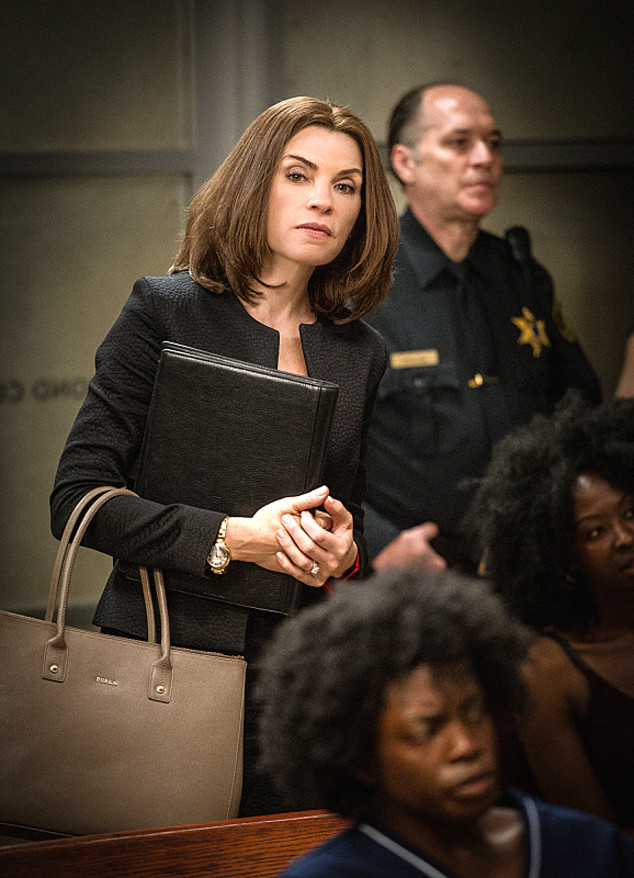 David M. Russell/CBS
The Good Wife doesn't return until Sunday, Oct. 4 (rude!), but we've got the first pictures from the season seven premiere! The episode, currently titled "Grunts," sees the introduction of series regular Cush Jumbo as the new attorney character Lucca Quinn and Margo Martindale as Ruth Eastman. No Jeffrey Dean Morgan—yet!
Saturday Night Live veteran Jane Curtin guest stars as Judge Farley and we're already not-so-secretly hoping she becomes a recurring player. You can never have too much Jane Curtin. Meanwhile, Mo Rocca returns as journalist Ted Willoughby. Familiar recurring faces Chris Noth (Peter Florrick on the series), Jerry Adler (Howard Lyman) and Michael J. Fox (Louis Canning) are also set to appear. And Mackenzie Vega, Grace Florrick on the CBS drama, will appear in her new recurring capacity.