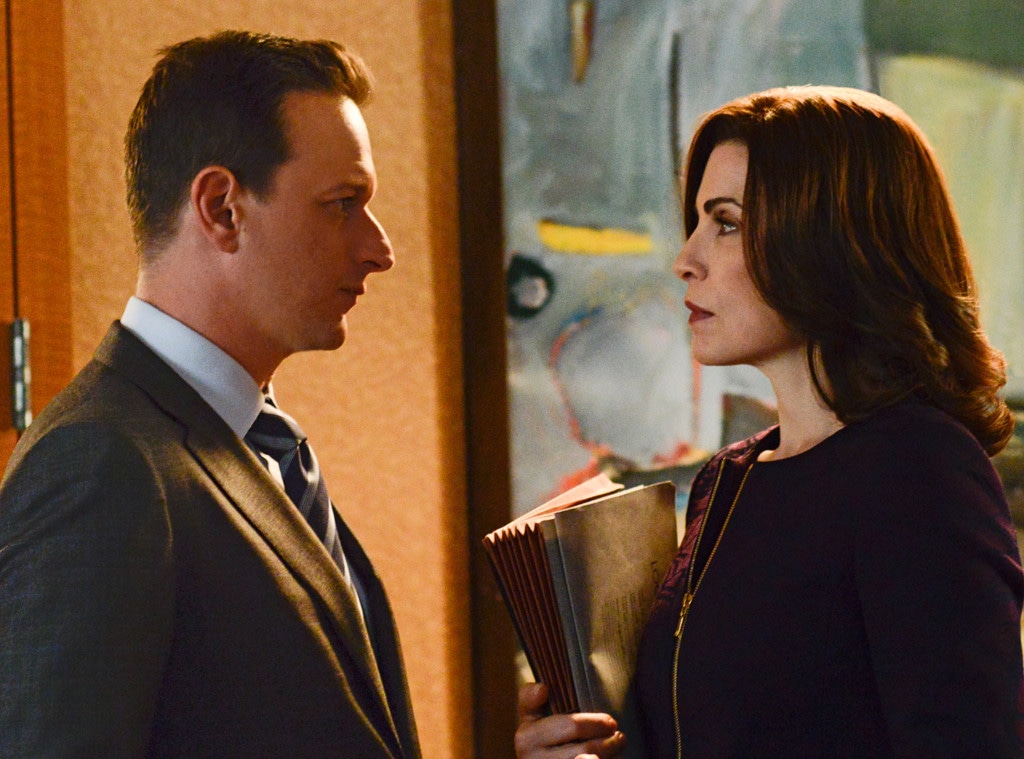 CBS
Will Gardner may be gone, but Josh Charles isn't done with The Good Wife.
After his gut wrenching, shocking death on screen in season five, Charles has remained a part of The Good Wife family behind the scenes to direct three episodes of the hit CBS drama. And he's not done!
"I would love to return," Charles tells E! News. "I don't know. I was supposed to do one last year, and then the schedule didn't work out with Wet Hot [American Summer: First Day of Camp production]. That's my family over there. But I don't know about this season. Probably not because I'm busy this year but it's possible."
And while fans still haven't gotten over the controversy surrouding The Good Wife's CGI-ed final scene between Alicia (Julianna Margulies) and Kalinda (Archie Panjabi) last season, Charles didn't feel all that strongly about the situation.
"I don't," Charles said when asked if he had any reaction to the controversy. "I'm sorry, I don't. I'm so sorry."
When he looks back on his time on The Good Wife, Charles has only positive memories with his former co-stars. 
"I don't know if I have a favorite scene," Charles says. "I don't know. I just have great memories. I love the show, I love those people. Actually I was just texting with Christine [Baranski] recently and I hope to see her when I get back and have a lunch."
While Charles is about to star on Masters of Sex this season, he's glad he was able to fit Netflix's Wet Hot American Summer: First Day of Camp production into his schedule so he could play the ridiculous, hilarious villain in a few episodes.  
"I was one of the newbies [on set] which was really fun," Charles says. "They're my friends. I went to camp with Michael [Ian] Black, real camp, I went to theater camp with him in the early '80s. And Michael Showalter grew up with another guy I went to camp with. Paul [Rudd]'s a great friend. So I've known those guys for a while. I jumped at the opportunity to do this."
And he's "absolutely" down to do more if Netflix greenlights another season.
"Of course!" Charles says. "Michael and I have talked about it, I definitely would. Mike Showalter called me and was just like, 'I've got this really great role that we want you to play in Wet Hot. Do you think you could make it work with your schedule?' And my wife and I just had our baby about a month earlier and the time commitment wasn't big."
He continues, "I had the most incredible time doing that, laughing with my friends. I would definitely do more of it. I got to play a ridiculously silly character. I love doing comedy. Between that and the stuff I've been doing with Amy Schumer, it's great to be able to show people that I like to do that and have fun."