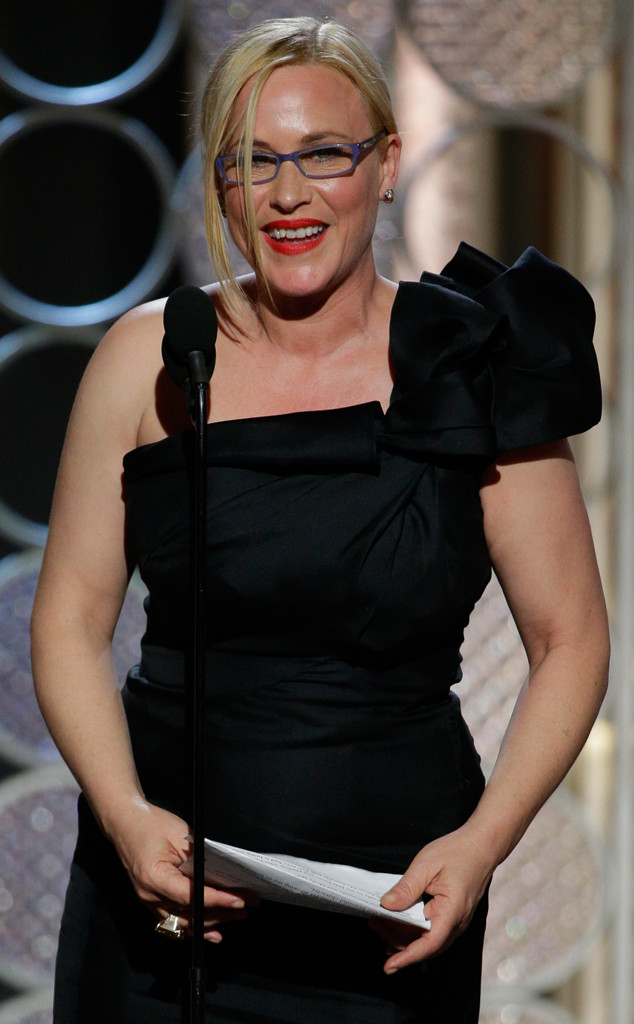 Paul Drinkwater/NBC
Patricia Arquette has a lot to smile about these days, but if you look very closely you'll see that the Oscar winner's teeth are slightly crooked.
The 46-year-old Boyhood star had the option of getting them straightened when she was a kid, but as she tells People, she chose not to do so because "it didn't feel like it would fit who I was inside."
She recalls being in ninth grade when one of her male classmates voted her "best looking." This was a backhanded compliment, mind you, because Arquette says the sexist student suggested she straighten her teeth so she could pose for Playboy someday.