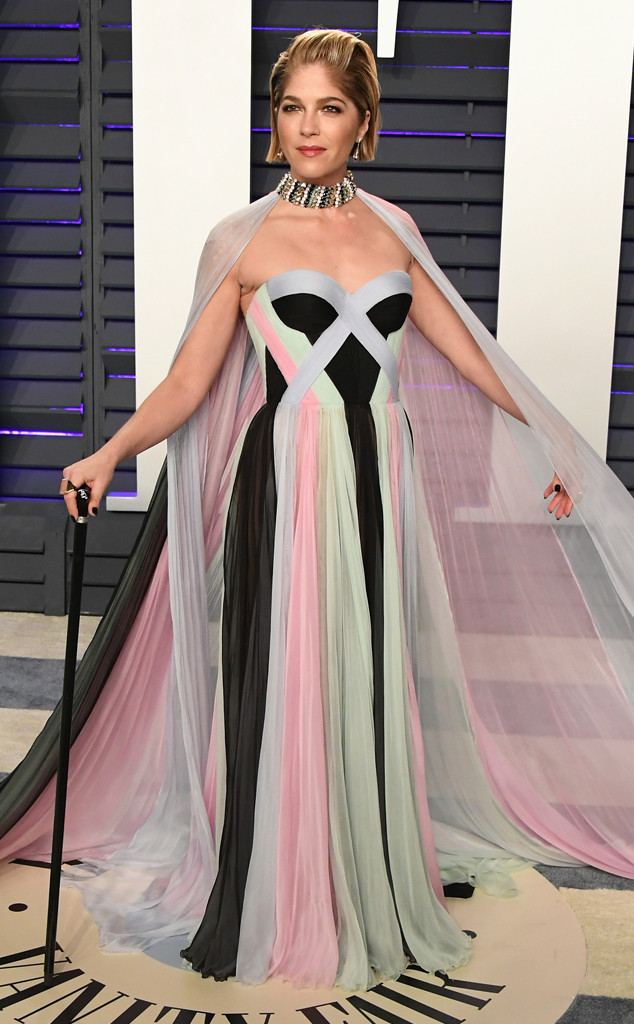 Jon Kopaloff/WireImage
Selma Blair has made her first public appearance since announcing her multiple sclerosis diagnosis.
The 46-year-old Cruel Intentions actress, who shared her health news with her fans in October, arrived to the Vanity Fair 2019 Oscars dinner on Sunday evening, walking the red carpet with the help of a cane. Inside the bash, Blair shared a selfie with Shonda Rhimes.
"I have arrived. @shondarhimes @vanityfair Oscar dinner," Blair captioned the photo with Rhimes. "Congratulations to all the amazing talent."
Blair later shared a picture of herself with her pal on the red carpet at the party, writing, "There are moments that define us. This is one of those indelibly watermarked in my heart. This is #troynankin ; my former publicist turned manager , best friend , and fake husband. We joke. I have become a different woman in the last few years, through struggles and the intense pride of motherhood. @vanityfair has always been a champion of mine, like Troy. And yet, I have not fully realized my capabilities as an actress. I wanted to be at this red carpet to remember my first time attending with a not yet famous friend, @jakegyllenhaal . I believed in him and his career and wanted him there. And this dinner always symbolizes so much. And I kept going because it was always a night in hollywood that was full of hollywood dreams with all the talent present in their glory."