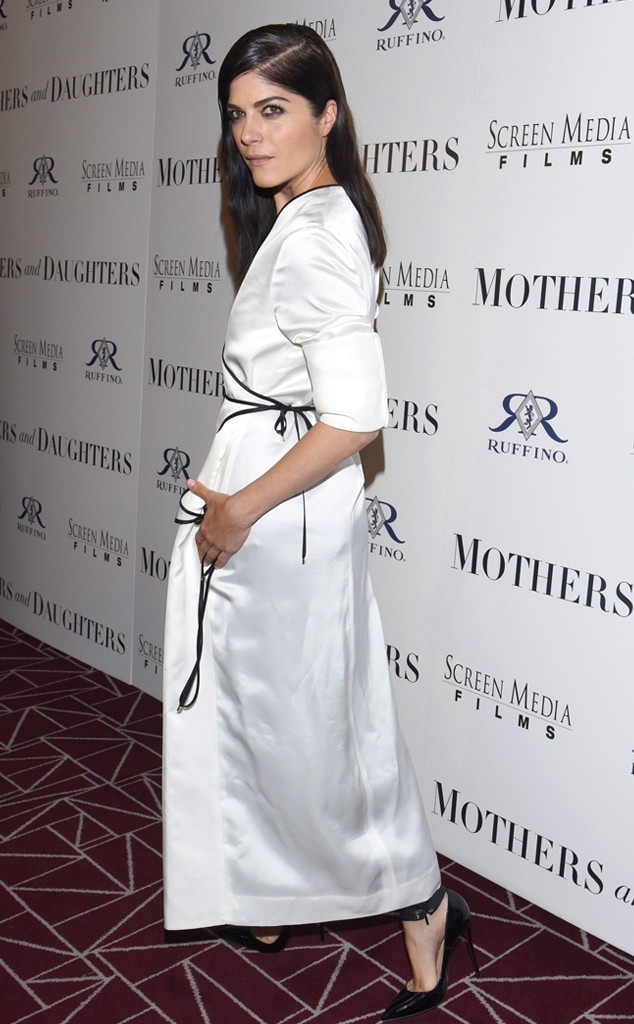 Vivien Killilea/WireImage
Selma Blair announced on Saturday that she has been diagnosed with multiple sclerosis (MS). 
The Cruel Intentions star posted a selfie on Instagram and detailed why she came forward with the "profound" story. Blair praised the costume designer Allisa Swanson, who is working on her upcoming show Another Life. She explained that Swanson designs her wardrobe on the show but also "carefully gets my legs in my pants, pulls my tops over my head, buttons my coats and offers her shoulder to steady myself."
"I am in exacerbation," she said of the MS. "I am disabled. I fall sometimes. I drop things. My memory is foggy. And my left side is asking for directions from a broken gps. But we are doing it."
She said she was diagnosed on Aug. 16.
Blair also wrote about hope and help. "I am in the thick of it but I hope to give some hope to others. And even to myself. You can't get help unless you ask," she typed. "But I am a forthcoming person and I want my life to be full somehow. I want to play with my son again. I want to walk down the street and ride my horse. I have MS and I am ok."
She added, "But if you see me , dropping crap all over the street, feel free to help me pick it up. It takes a whole day for me alone. Thank you and may we all know good days amongst the challenges."
In 2016, The Sopranos star Jamie-Lynn Sigler revealed she has MS. She was diagnosed a little less than 20 years ago, but only came forward about it recently. "Hi. My name is Jamie, and I have Multiple Scelrosis. This has been a part of me, that for many reasons I was terrified to share for the last 15 years since I was diagnosed," she wrote on Instagram in January 2016. "I've finally found the strength to come forward and be ok with who I really am and trust that life will still have things to offer even though I have this disease. It has slowed me down and it can make things hard, but there is still a lot I CAN do."
She went public with it just after tying the knot to former Washington Nationals baseball player Cutter Dykstra.
 According to the National Multiple Sclerosis Society, MS "is an unpredictable, often disabling disease of the central nervous system that disrupts the flow of information within the brain, and between the brain and body."
The cause of MS is still unknown, but women have a much higher diagnosis rate than men.