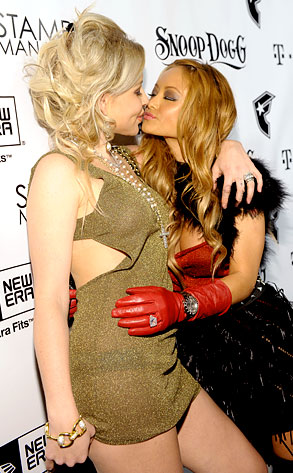 Michael Buckner/Getty Images
Casey Johnson, the crazy heiress of Johnson and Johnson, is hoping to get back her daughter who was recently taken away from her. Casey's mother took custody of the little girl this year when she grew concerned that Casey was an unfit parent.
Apparently the home she was living in with her daughter, Ava, was disgusting. Most recently, Casey was arrested for a burglary that involved stolen panties and a used vibrator. She also just reportedly became engaged to Tila Tequila, who is flying with her to New York to help her get her daughter back.
I'm going to go out on a limb and say that perhaps that child is better off with the grandmother. If someone that is that big of a mess wants her daughter back, there are some steps I would imagine she should take first. Maybe hire a housekeeper, stop stealing underwear, and only use a vibrator that's fresh out of a sealed package.
Most importantly, if you do want to get your daughter back, the last person that should be assisting you with that fight is Tila Tequila. She can't even masturbate without falling down, and I've seen the video that proves it.