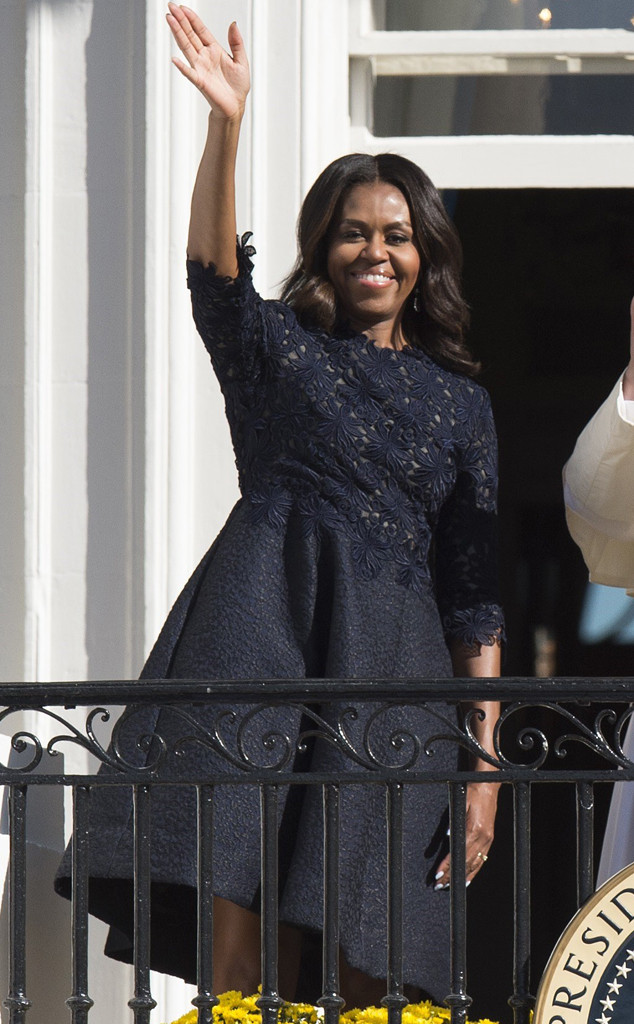 JIM WATSON/AFP/Getty Images
All eyes may be on Pope Francis for his historic first visit to the United States, but we can't stop looking at Michelle Obama's pristine style.
As the Pope addressed an enthused crowd from the White House's South Lawn, Michelle was right behind the pontiff generating a buzz of her own—for her on point outfit, that is. FLOTUS whipped out a fall-perfect frock (yep, it's officially the first day of autumn today!) for the occasion, opting for a delicate midnight blue dress with a guipure lace bodice and a flared jacquard skirt. The refined Monique Lhuillier number comes from the designer's fall 2015 collection, and is just one of several pieces that Mrs. Obama has sported by her (most recently, that enchanting sunrise-print coat).