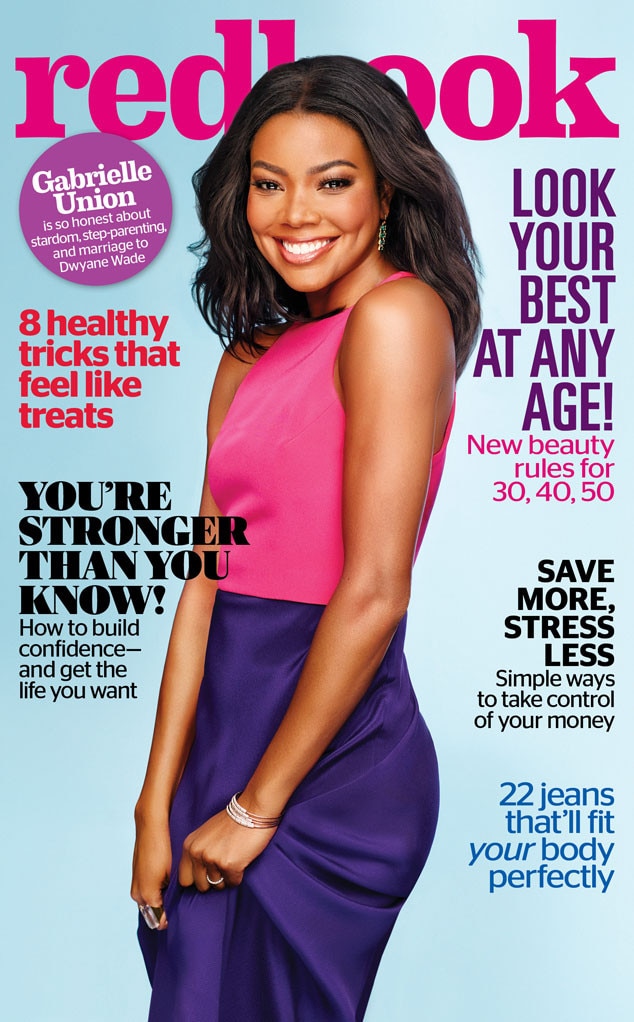 Alexei Hay
Gabrielle Union seems to have it all.
She's gorgeous, talented and married to quite the NBA star. Unfortunately, the Being Mary Jane actress, 42, is feeling a lot of societal pressure to become a mom sooner rather than later. In the October issue of Redbook, Union, talks about her fertility struggles with IVF and the "pressure" she feels to start a family overnight.
"So far, it has not happened for us. A lot of my friends deal with this," she says. "There's a certain amount of shame that is placed on women who have perhaps chosen a career over starting a family younger. The penance for being a career woman is barrenness. You feel like you're wearing a scarlet letter."
Union's husband, 33-year-old Dwyane Wade, has three children separate from his relationship with the Bring It On actress, but she says she's not in a rush to start her own family with her athletic husband. She feels being a mom in the working world still has its pitfalls, despite the many advances that have been made.