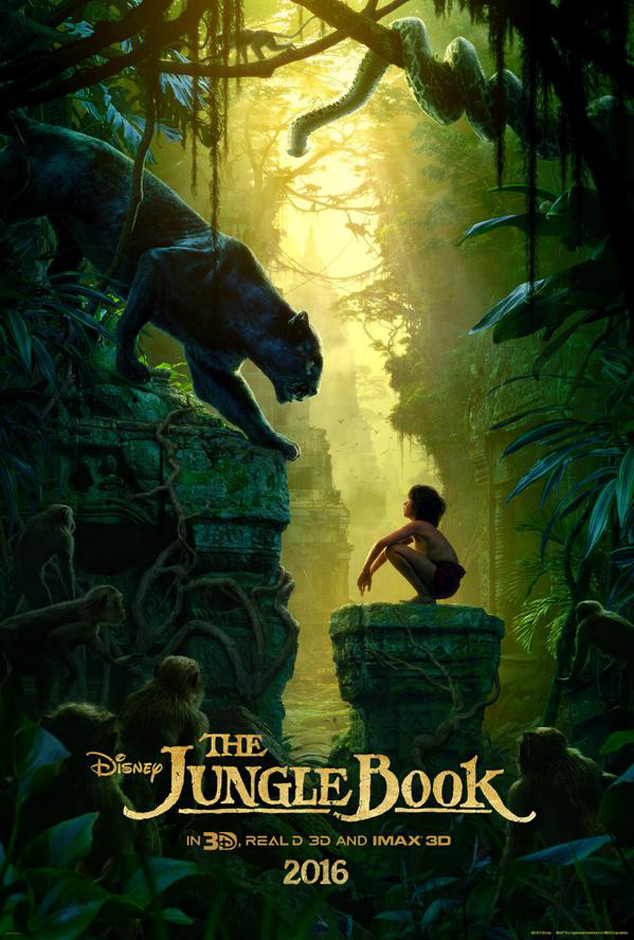 Disney
Mowgli appears in a beautiful, lush jungle in a sneak peek video of Disney's new live-action and CGI film, The Jungle Book.
Newcomer Neel Sethi is playing the character, a boy raised by wolves who communicates with animals. Several actors are portraying CGI-animated characters, including Scarlett Johansson (Kaa, a python), Idris Elba (Shere Khan, an evil tiger), Bill Murray (Mowgli's friend Baloo, a bear), Ben Kingsley (Bagheera, a panther), Lupita Nyong'o (Raksha, a wolf and Mowgli's adoptive mother) and Christopher Walken (King Louie, an Orangutan).
A short clip of The Jungle Book was posted on Disney's Instagram page this weekend. It shows stunning jungle scenes—a river surrounded by vegetation and Mowgli standing on a mangled tree branch, covered in vines, in the middle of the jungle. Rustling ,or perhaps hissing, is also heard. A longer trailer is set for release on Monday.