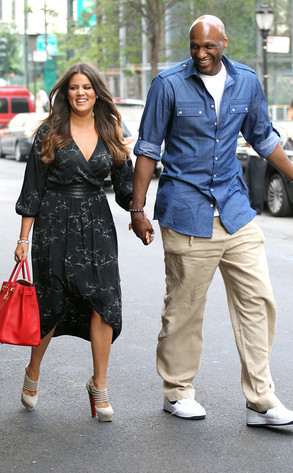 Lawrence Schwartzwald/Splash News
The consensus among many who have known and worked with Lamar Odom is that he is a great guy. But some of those people are also not particularly surprised by reports of his recent struggles.
"I'm not totally shocked," a source tells E! News, referring to stories about Lamar's legal and personal issues, including rerpots of marital trouble between him and wife Khloé Kardashian Odom. "He needs people around him to love him. He has had a lot of baggage around him for a long time."
Lamar referenced as much when he broke his public silence in a TwitLonger posting on Tuesday, writing that "demons may be the ONLY thing" he inherited from his estranged father, Joe.