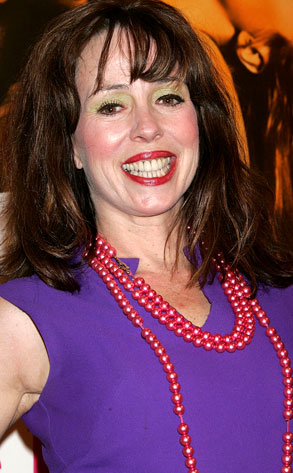 David Livingston/Getty Images
Poor Mac. Babe just posted bail, but, honeys, was it a long time in coming. Let's see, Mackenzie's spent two days behind bars so far for her coke-and-heroin arrest at LAX yesterday. Went through hell just to get $10,000 scrapped together for bail. And let's see, her dad's estate is worth many millions of dollars and provides residuals of around $5 mil a year, at least, I'm told by musical experts.
Dad John Phillips, of Mamas and the Papas fame, owned "half to a quarter share of a lot of their hits," relayed a top music source, "and a few others, including the Beach Boy's "Kokomo." Gosh, stepmom Michelle, half sis Chynna and sis Bijou hoggin' it all for themselves? Unlikely on the latter, as B was one of the few Mac supporters who showed up in Van Nuys to help out her troubled sibling, who has a long history of relapsing into druggie black holes. How sad there's yet another one going down for Mackenzie.
And if these falling-off episodes go in threes, just like celebrity deaths always do, wonder who's next in luckless line behind Tatum and Michelle? Readers, any guesses?
Back at the hardly glam Van Nuys jail (no Bev Hills Winona Ryder-style law torture for this broad!) and regarding the rather small bail M.P. had to post, one of the legal types present bitched:
"It is such a small amount that it reveals to me that it is not about the finances. It may be about personal punishment," said the legalese insider. "Some people decide to leave their loved ones in jail."
Hey, didn't the family Hilton try to pull this admonishing bull with son Barron, when he got pulled over for boozy driving? Yeah, that little lesson worked out really well.
Phillips is scheduled to appear at the Airport Courthouse on La Cienega at 8:30 a.m. on Friday, to answer for the felony charge.