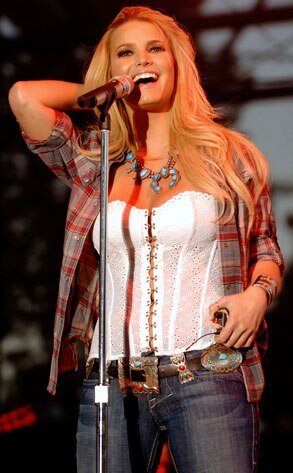 Tim Mosenfelder/Getty Images
Jessica Simpson gets a cover story in the upcoming People dedicated to how in love the reinvented country star is at the moment. In fact, she's so in love right now, she doesn't journal in black notebooks anymore—she uses pink and white ones.
The interview was like any other chronicling her love life, because that's all this girl seems to be about. Divorcing Nick Lachey was sad times, dating John Mayer was weird and Tony Romo is currently perfect.
About this perfect man, she has this to declare: "I just told him today, 'You're the love of my life.' " Oof, last time she said that about someone, it ended one of MTV's greatest reality shows.