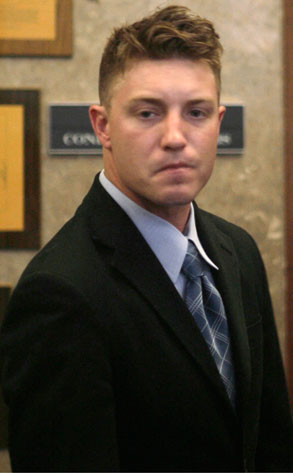 Nick Ut/AP Photo
So much for the proud notion of rehabilitation.
As E! News exclusively reported, last week was supposed to be Lane Garrison's introduction to the Substance Abuse Program at the state prison in Tehachapi, Calif., where he's serving a 40-month sentence for vehicular manslaughter involving alcohol.
Unfortunately, it was also his last.
Garrison's long-awaited transfer into the Substance Abuse Program is over before it really began, E! News has learned. It turns out that the program within the California Department of Corrections was one of many services that were cut when Gov. Arnold Schwarzenegger signed and issued an Executive Order to ensure that the state has enough money to operate in the near future without a budget.
"They came back from lunch, and there was just a sign on the door. And that was just that," said a source close to another inmate who was previously in the program.