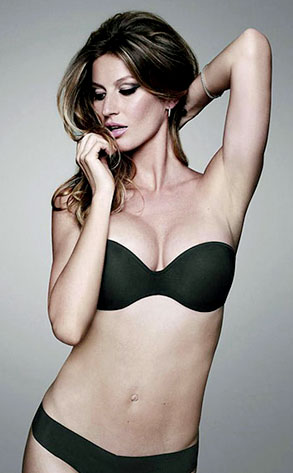 Hope Lingerie
Unlike Sean Penn and some reality-TV kids, Gisele Bundchen has been having a great week so far.
The supermodel's ads for Hope Lingerie were recently unveiled, showing the first close-up color snaps of Gisele's postbaby body. Hmmm, doesn't look too different from her pre-Benjamin figure—except maybe her boobs are fuller. What are the odds?!
And this morning, Forbes.com released its list of 10 top-earning models. Whaddya know, the former Victoria's Secret strutter tops the list, having earned $25 million from June 2009 to June 2010. That's nuts, considering she was pregnant for about half the year.
Hot bod, cute kid, multimillions, it's all a day in the life for this babe.