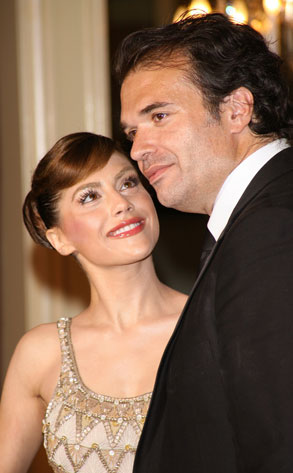 M. Tran/Getty Images
We're learning a little bit more today about Brittany Murphy's husband, Simon Monjack.
Just as Brittany Murphy had leapfrogged from a failed engagement to a quick marriage, Monjack was also on the rebound when he swapped vows with the 8 Mile star in 2007, having just emerged from a divorce.
Monjack and his former wife, Simone Roberta-Monjack, dissolved their marriage in 2006 and he was ordered to pay his ex $66,403 in a settlement.