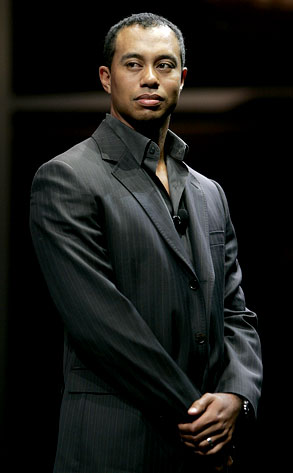 Chris Weeks/Getty Images
Now that Tiger Woods has confessed to "transgressions" against his wife, will he still have to pay any kind of price?
—Jayson, Montreal, via the Answer B!tch inbox
Oh, the pain for Tiger Woods has only begun, I'm afraid.
For one, I fear we're going to be seeing many more photos of Tiger, including the unfortunate and inevitable shots of Woods without his hat on. He looks funny without his hat on. I don't know why, but sometimes the truth is a mysterious thing.
Of course it doesn't end there. There are already reports surfacing of a revamped prenup, plus a flat-out seven-figure payday for wronged wife Elin Nordegren Woods. That's right—seven figures, right into a private account.
And while sponsors have publicly come out saying they will not abandon Woods, that doesn't mean they're necessarily being so merciful behind the scenes...