EXCLUSIVE!
Paris Hilton Declined Limo Hours Before Drug Bust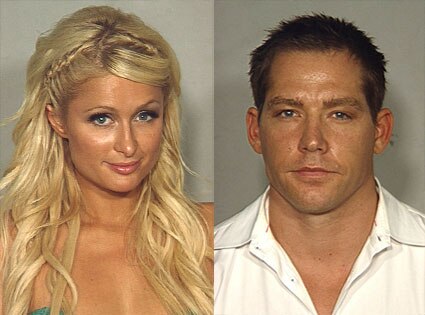 Paris Hilton got an offer she shouldn't have refused.
Just hours before her arrest for cocaine possession last night in Las Vegas, the heiress was offered a limo for the evening but turned it down, saying, "My boyfriend [Cy Waits] will drive me."
Worst. Move. Ever.
Alicia Jacobs, an entertainment reporter for NBC-affiliate KSNV, tells E! News she interviewed Hilton at Caesars Palace prior to her arrest.
"She was fantastic! Very agreeable, very warm," Jacobs said. Hilton spoke with Jacobs about her home invasion, adding, "She was very candid."
Before the interview, a Caesars Palace rep had provided Hilton a car service from Waits' home to Caesars. When it ended, it took her back to Waits' home so she could change before heading out for the evening.
"When the limo took her back to Waits', she was asked if she wanted the limo to wait for her," Jacobs says. "But Hilton said, 'No, my boyfriend will be driving us tonight.' "
At around 11:30 p.m., Hilton was busted for coke poessession and Waits was taken in for driving under the influence of alcohol or drugs. She had canceled a reservation at Restaurant Guy Savoy at Caesars Palace and was believed to have been heading to XS nightclub at Encore.
Says Jacobs, "I am wishing she had taken the limo."
________
Guess which other celebs got a close-up photo taken by some men in uniform. Check out our Mug-Shot Mania gallery!