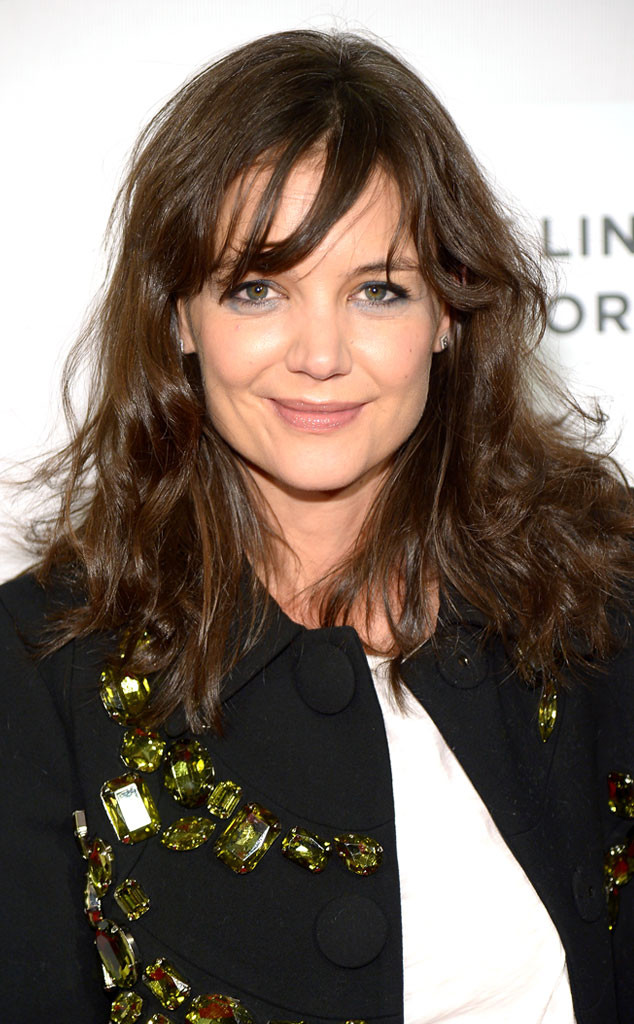 Michael Loccisano/Getty Images for the 2014 Tribeca Film Festival
When we saw these alarming photos of Katie Holmes attending the premiere of Boulevard at the Tribeca Film Festival, we quickly checked New York's weather from this past weekend. Based on Katie's appearance, we were certain that Manhattan must have been hit with a stifling heat wave.
How else could one explain the smears of blue eyeliner under her eyes and the "I've been chasing Suri through a dirty wind tunnel" hair? Even if the actress's hair was perfection, there's no way one would have been able to get past the eye makeup disaster. We've seen our share of makeup blunders on the red carpet, but the mess under Katie's eyes goes into the "makeup don't" hall of fame.
Beauty Bailout: We know Katie's bangs are still pretty new, but she needs to learn how to style them! Just a couple days ago we saw her rocking wispy sexy bangs with a beautiful blowout. Bring that look back!