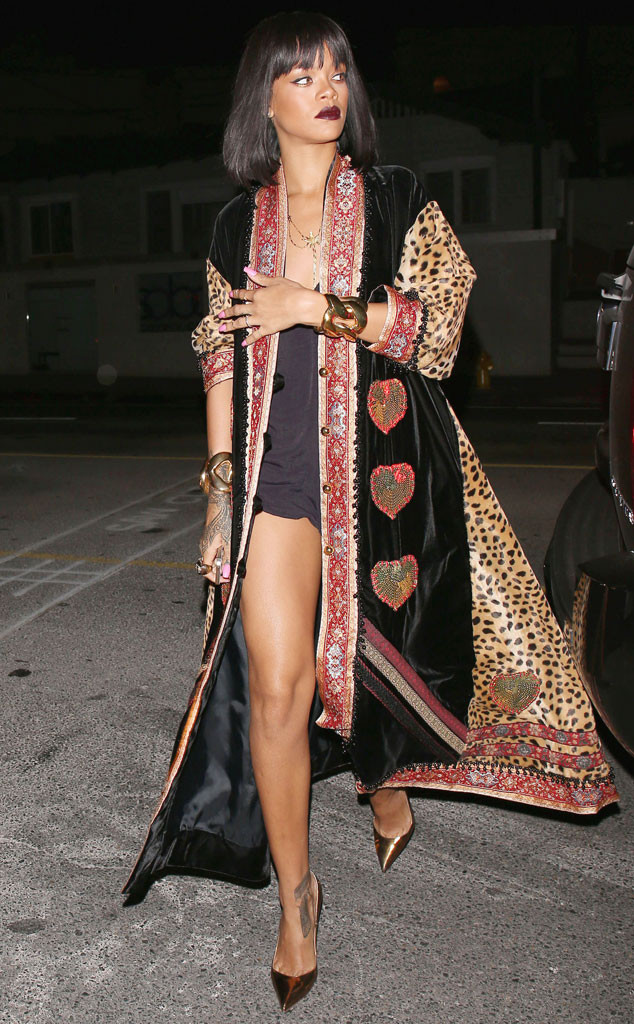 © Devone Byrd, PacificCoastNews.
Is it us or does Rihanna look a little bit like a Victoria's Secret ad for a Moroccan-inspired robe in this liquid-like cloak?
The "Come To Me" singer's garments underneath are practically undergarments themselves. Plus, we can totally see this look out and about, lounging on an antique canopy bed in a Casablanca hotel room. But on the street outside a Santa Monica restaurant? We're not so sure.