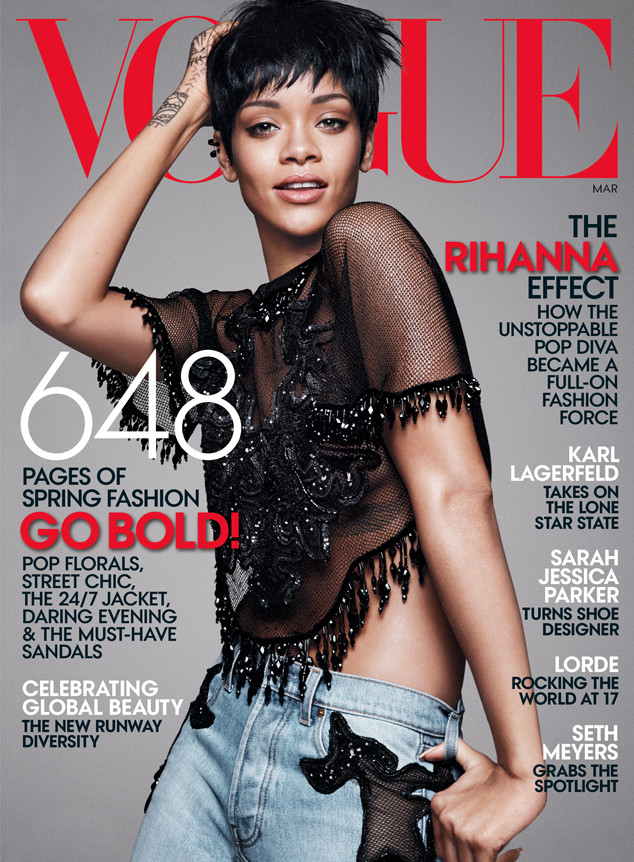 VOGUE/David Simms
Spoiler alert: Rihanna is indeed on Vogue's March cover.
As if you didn't already know after photos from the upcoming issue leaked online last week and speculation began to build that the singer had landed her third U.S. cover—now we've got the official confirmation.
For her first magazine cover in 2014, the pop star went back to her black pixie haircut and minimal makeup. Donning embellished jeans and a sheer Louis Vuitton top, she embodies the "Go Bold" spring fashion ideals the coverlines refer to.
Last month, fashion bible successfully managed to keep images from Lena Dunham's debut under wraps, but this time it appears Rihanna's fans (or as the pop star calls them her "navy") we're too excited to wait for Anna Wintour's preferred timeline.