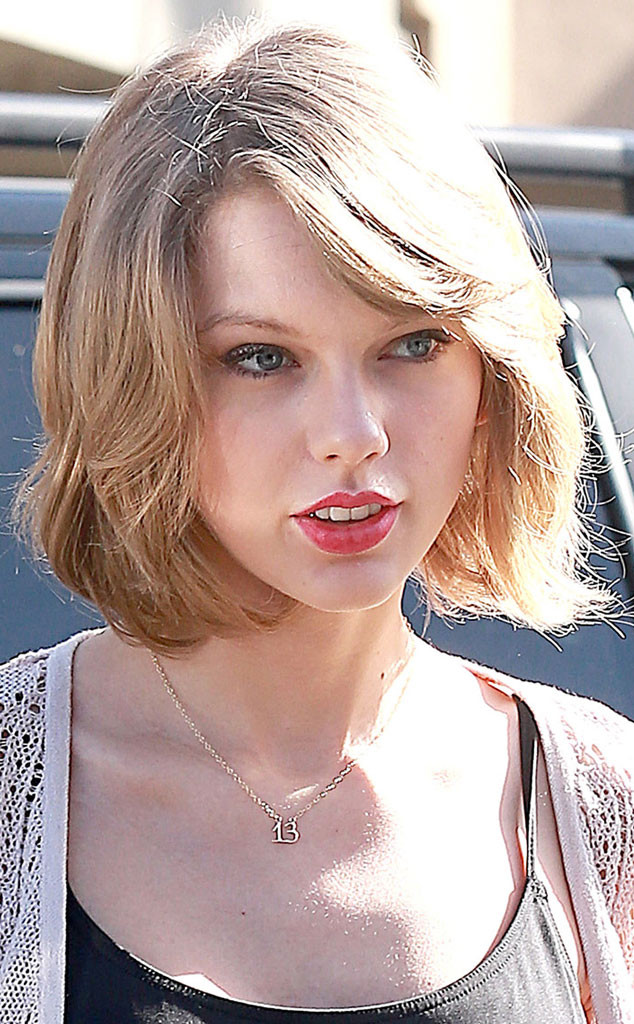 Raef-Ramirez/AKM-GSI
We'll be the first to admit we tend to poke fun at the ladies we see at the gym with a face of makeup. It just seems so desperate and of course we collectively cringe at the thought of all those clogged pores.
But somehow, Taylor Swift made us forget our judgmental ways when we saw this photo of her on the way to ballet class.
We know her black winged eyes and glossy red lips are nothing groundbreaking, but somehow Swifty's new haircut seems to breathe a sense of freshness into her look.
And who are we to deny you a tutorial for such perfect Valentine's Day date makeup? And don't think you have to be blond with Taylor's skin tone to pull off this classic look. Almost all hair colors and skin tones can rock the black winged eye and bright red lip (even to ballet class).