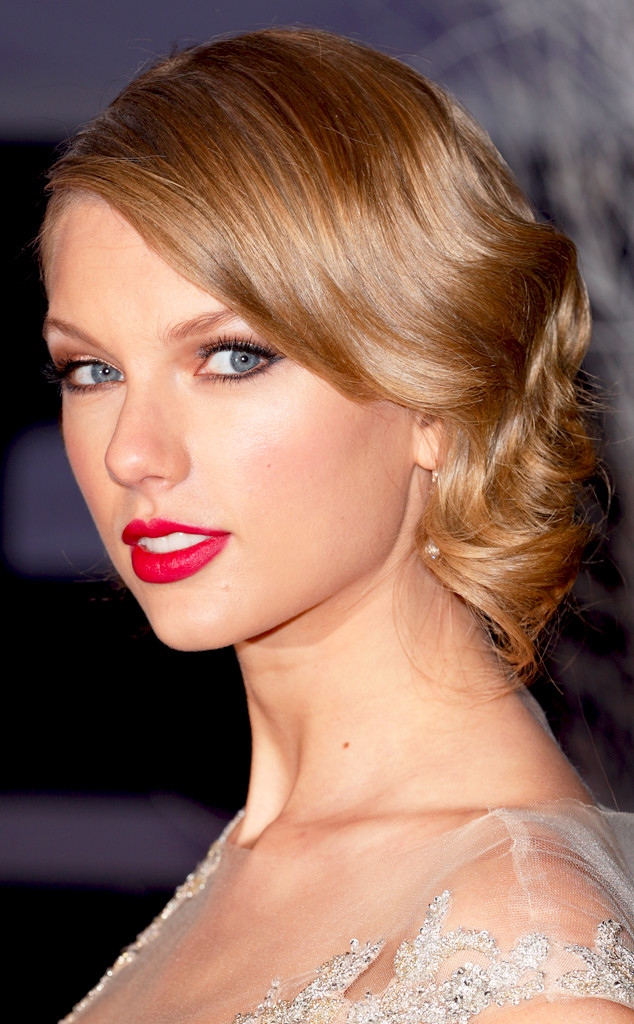 Max Mumby/Indigo/Getty Images
We guess it took a prince and a palace to get Taylor Swift to wake up out of her bang daze and add a little variety to her look. Swifty showed off her faux bob made up of shiny pinned-up curls while singing "Living on a Prayer" with Jon Bon Jovi and Prince William. Not a bad Tuesday night.
Of course the songstress wore her signature black eyeliner. She would simply start rocking in a corner in a catatonic state if she gave up her usual bangs and eyeliner at the same time. That's just crazy talk.
We did LOVE Swifty's shade of pinky red lipstick and the subtle flush to her cheeks. She does need to watch her eyebrow-plucking situation though. Those brows are shrinking faster than her list of potential suitors.