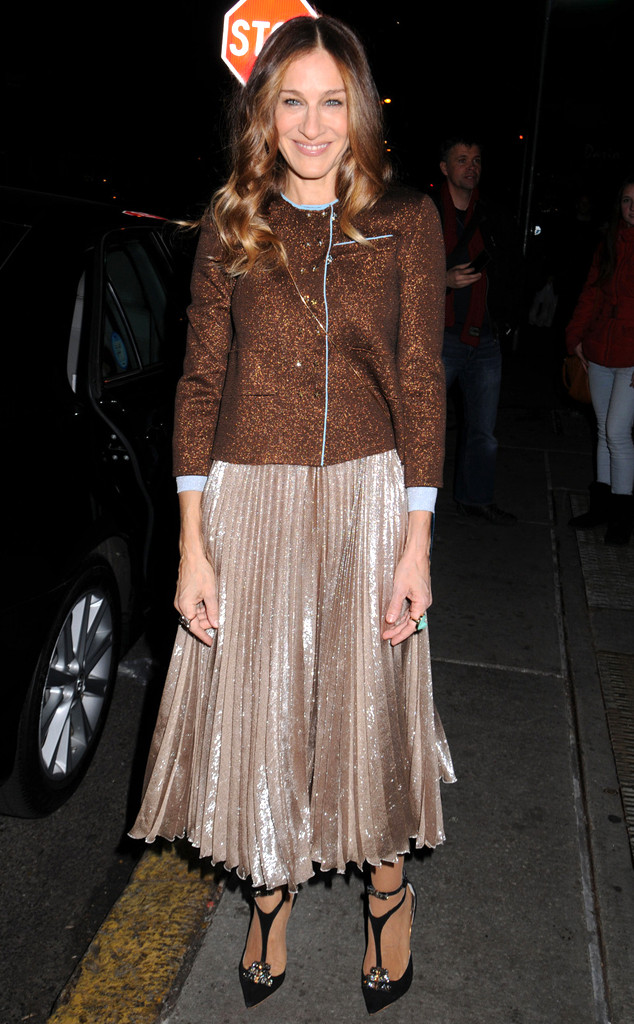 Darla Khazei, PacificCoastNews
Is Sarah Jessica Parker prepping for a third Sex and the City movie where we fast-forward to the famous friends' retirement community years? If so, we're dying to see how the rest of the gang is handling 65+ style.
This sweater and skirt combo looks like something our grandma would wear on a trip to Vegas with her knitting circle! Yes, there's some glitz and glam, but the copper color drags it down, as does the long skirt length.