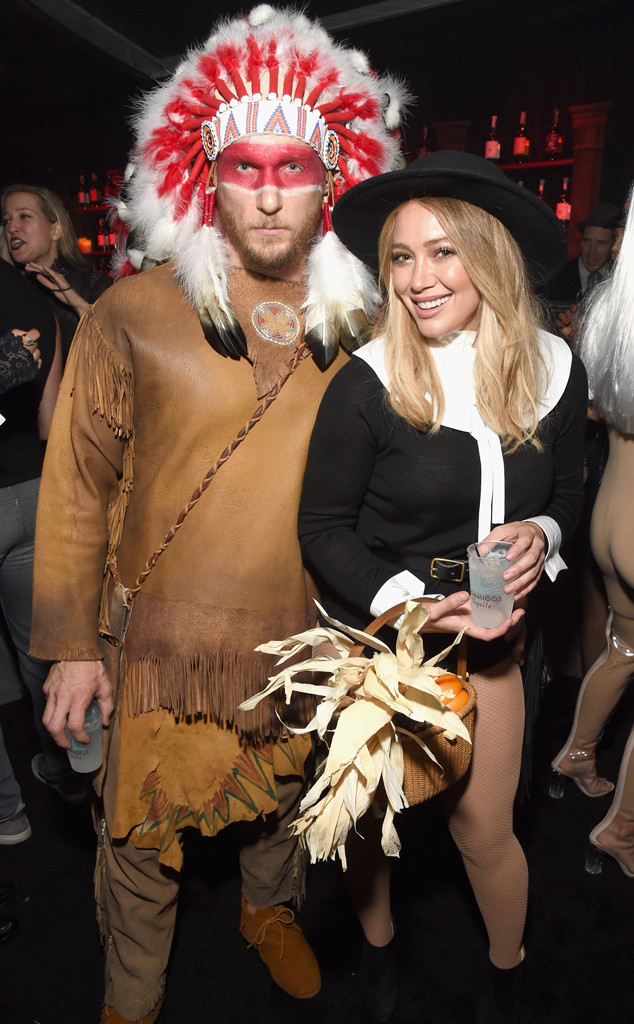 Michael Kovac/Getty Images for Casamigos Tequila
After coming under fire for their Halloween costumes, Hilary Duff and boyfriend Jason Walsh are doing a little damage control.
The celeb couple sported their own iteration of a Native American and pilgrim during Friday night's Casamigos Halloween Party, a choice they've since responded to on social media.
In two separate statements, the Younger star and fitness guru, who made their first public appearance as an official couple at the bash, apologized for disrespecting those who felt the costumes were culturally insensitive.
"I am so sorry to people I offended with my costume," Duff wrote Sunday. "It was not properly thought through, and I am truly from the bottom of my [heart] sorry."