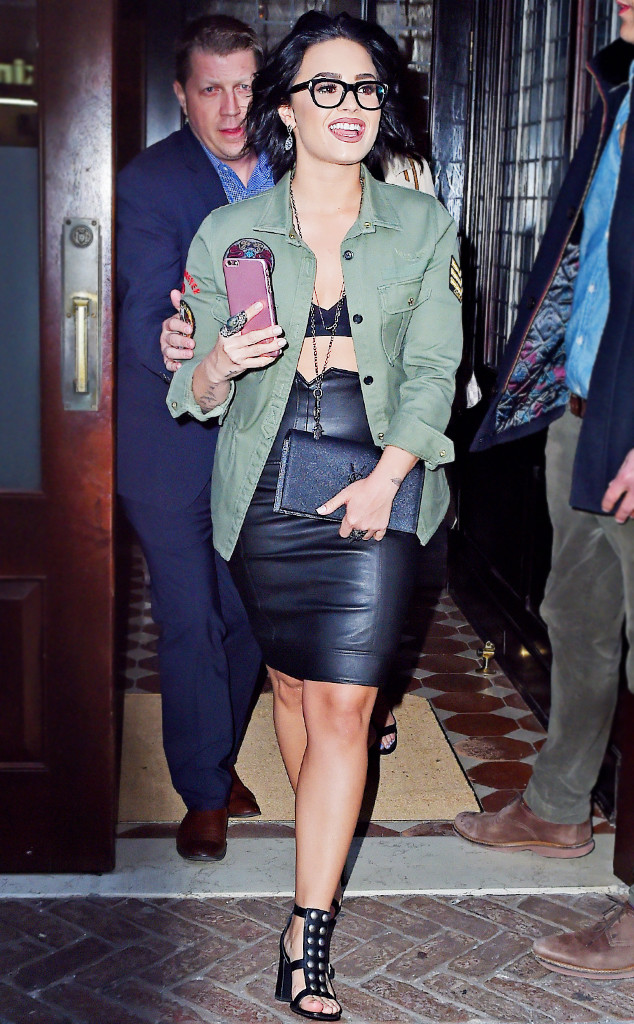 Splash News
No matter the weather, it's always crop top season in our book.
A flirty mid-length top is ideal for going out instances, but at the same time, you might find yourself wondering if it's borderline inappropriate. Baring your midriff can be both parts cool and chic, but you have to hit the right skin-to-fabric ratio in order to make it work. To keep it classy, take a page from Demi Lovato's style book.
Up the ante with a daring leather fabric. If the singer's leather bralette is too strappy for your taste, there are plenty of other options—tone it down with a touch of leather trim or keep it simple with an all-leather bandeau.