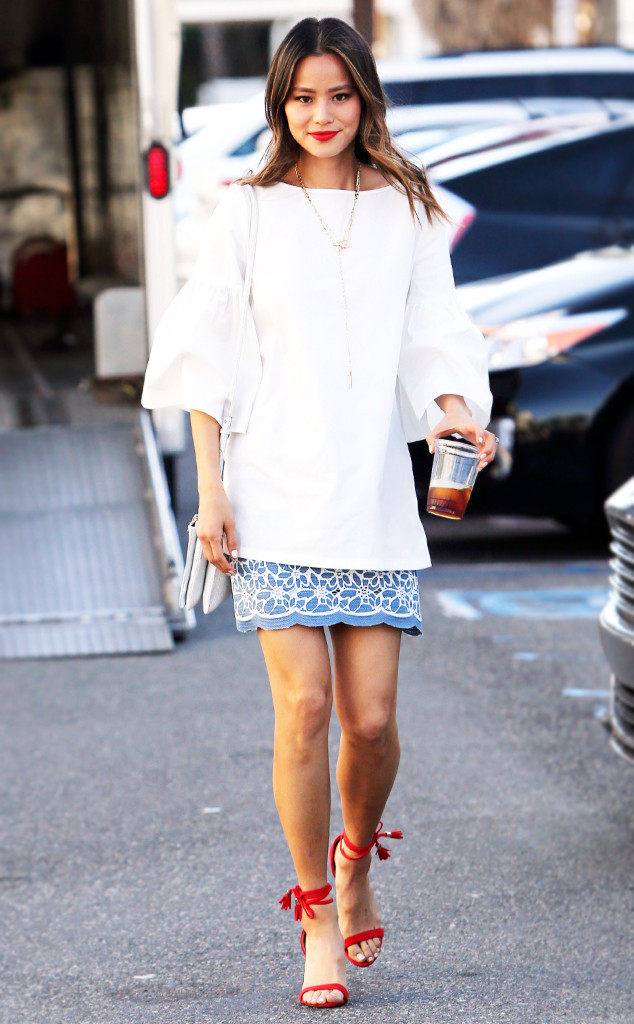 Sam Sharma/JS, PacificCoastNews
The right shoe will make or break your outfit.
Most days your go-to sneakers or neutral heels are a solid and practical footwear choice. However, for those times when you want to step up your outfit, no regularly rotated pair will do.
But we're not just talking about a tricky-to-wear statement shoe that you only wear once. Selecting a pair that makes an impact but that's also versatile enough to wear again and again is a tall order. To fit the bill, we have our eyes peeled for open-toe stunners with boho details. No, you probably won't be wearing Jamie Chung's stiletto take to the desert for festival season outings, but a chic shoe with a touch of tassel is a surefire way to upgrade almost any outfit this season.