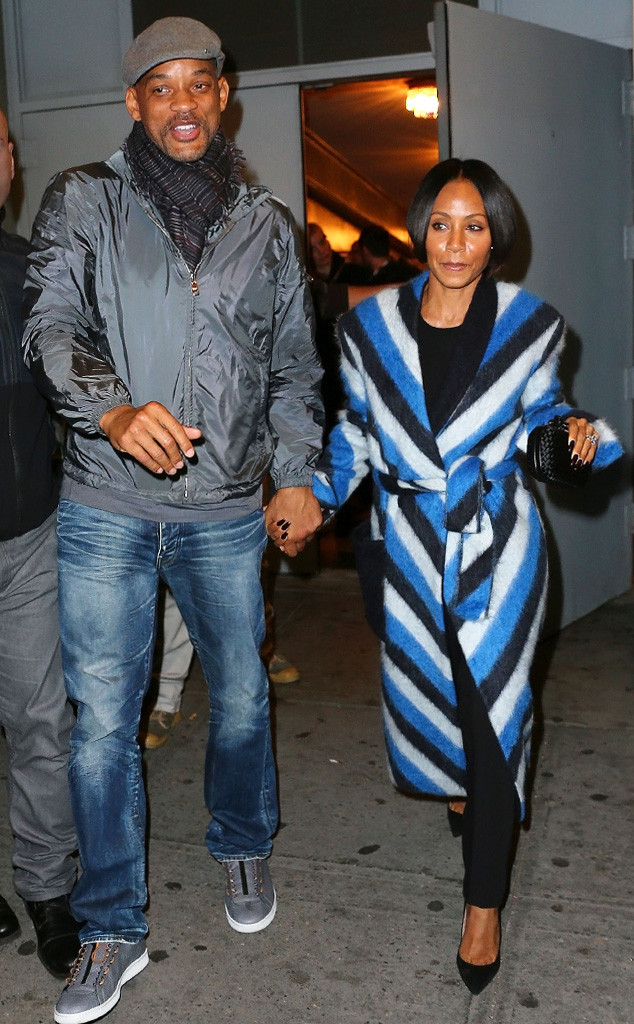 Jackson Lee/ Splash News
Saturday was Broadway night for the Smiths. Well, most of them.
Will Smith, wife Jada Pinkett Smith, and their daughter Willow Smith, 15, the couple's youngest child, headed out to see the popular hip-hop musical Hamilton.
Will and Jada were photographed holding hands while walking out of the theater. Will, 47, appeared to be in great spirits and rocked a casual ensemble—a gray jacket over blue jeans, paired with a gray scarf, gray sneakers and a matching cap.
Jada, 44, wore a black outfit under a bright black, white and cerulean blue diagonal striped wrap-around Fausto Puglisi fall 2015 Ready-to-Wear fur coat, paired with black pumps and a matching clutch and nail polish. Willow was dressed in all black.