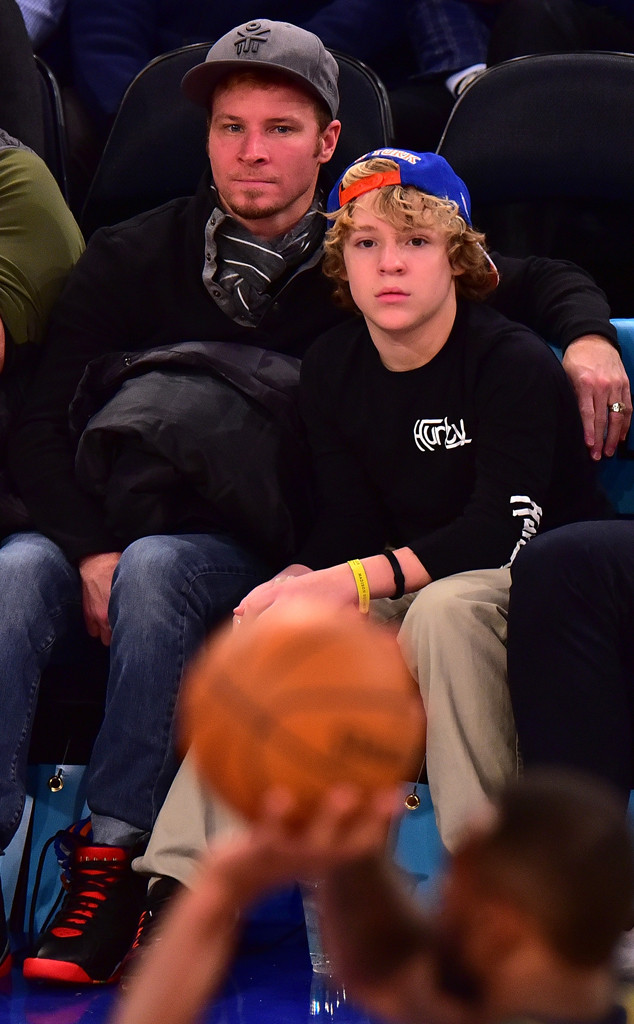 James Devaney/GC Images
This celebrity son is definitely larger than life.
Backstreet Boy Brian Littrell's only child is definitely walking in his father's musical footsteps. At just 13 years old, Baylee Littrell is set to make his Broadway debut as a featured actor in Disaster!, also starring Rent icon Adam Pascal. The show is scheduled for its official Big Apple opening on March 8.
"When I think about it, I accomplished something that not a lot of people get to achieve in their life," Baylee told the Associated Press (via The Jackson Sun). "I'm still a little shocked. It still hasn't come out of my mind yet."
Chalk it up to talented DNA. Baylee's only other stage experience has been a production of Dear Edwina, which he performed for a much smaller crowd at 7 years old. Still, for the youngster, any audience is better than no audience at all.
When he was just a toddler, his dad's iconic band brought him up on stage during their encore. Unlike other tots who might have threw a tantrum, Baylee didn't want the show to end.
"He's way better than both of us put together," mom Leighanne Wallace told the newspaper.