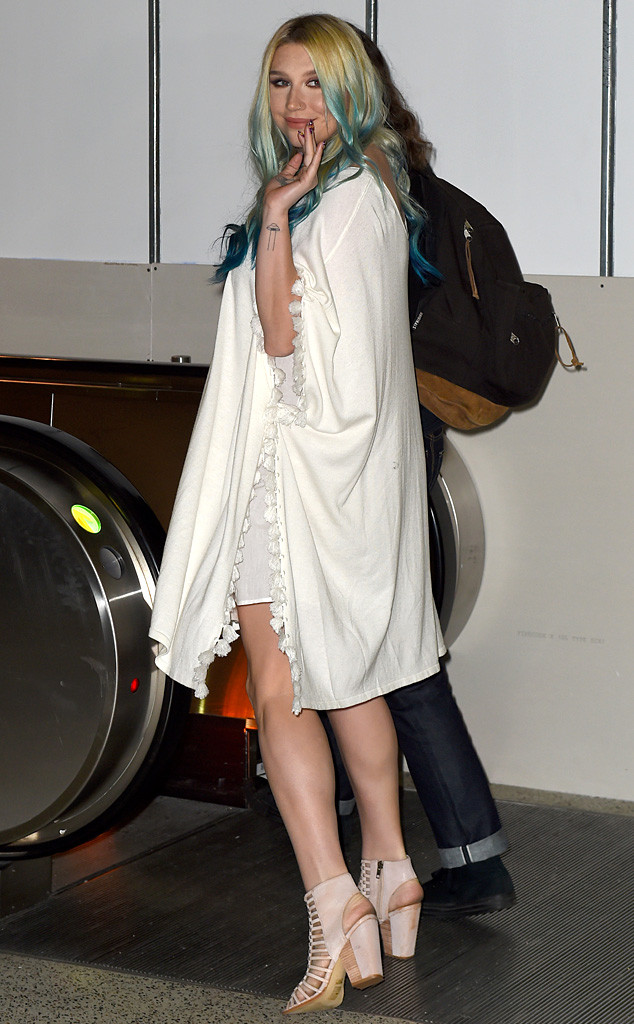 AKM-GSI
Kesha isn't letting her ongoing legal battle with Dr. Luke put a cloud on her vacation.
The "Die Young" songstress and her boyfriend, Brad Ashenfelter, jetted to the Bahamas this weekend to take a break from everything and take in some sunshine. The 28-year-old singer was all smiles as she and Brad made their way through the airport, dressed in an all-white outfit with matching heels which showed she was ready to arrive on the tropical island.
Although Kesha has her boyfriend by her side, she also has received an outpouring of support from friends, fans and other celebrities. Taylor Swift notably donated $250,000 to help Kesha with her legal fees and Lady Gaga has been defending her online, calling for people to "#stopvictimshaming."
Mother Monster also shared several pictures and even a video on Snapchat of her hanging out with Kesha, making sure everyone knows she's standing by her friend's side.