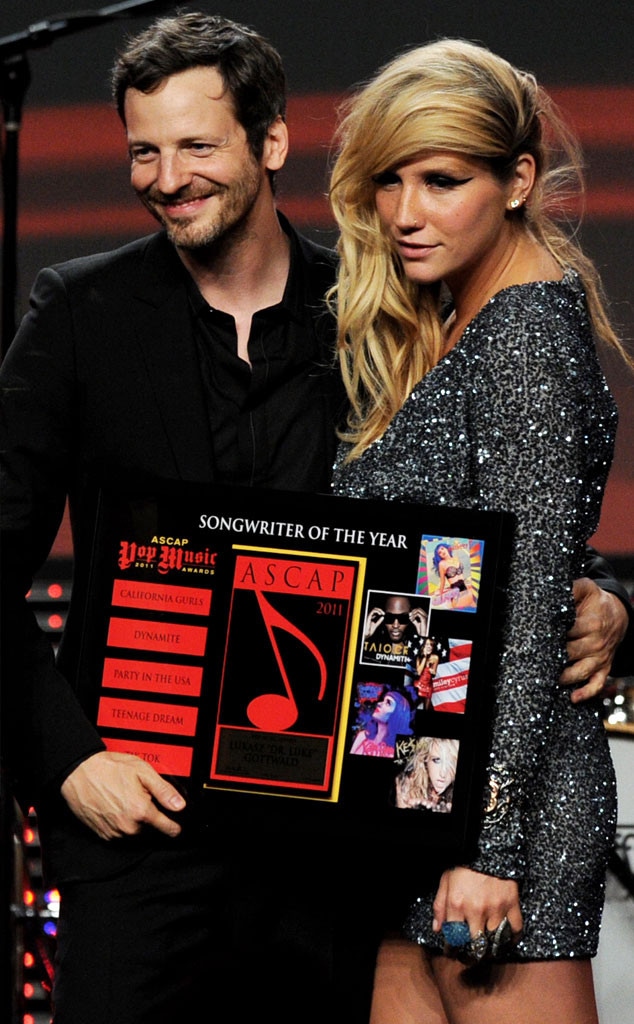 Kevin Winter/Getty Images
Kesha signed her first record deal when she was 18 after being discovered by Dr. Luke, by all accounts a prolific songwriter and producer.
Kesha is now 28 and is suing Dr. Luke for sexual assault and other offenses, alleging that the hitmaker had been systemically abusing her throughout her career. Luke, in turn, is suing Kesha, her mother and her manager for defamation, crying foul on her allegations and accusing the pop star of concocting this story to get out of her contract with Sony Music, home of his Kemosabe Records.
Some of the big questions directed at Kesha—both when she first filed her lawsuit in October 2014 and again recently when a New York Supreme Court Judge denied her request for an injunction that would allow her to record music elsewhere—are the ones that tend to face anyone who comes forward with such explosive allegations after a large amount of time has passed.
Why now? Why didn't you say something before? Why not go to the police?
Dr. Luke's camp has pointed to a 2011 deposition in which Kesha, under oath, said that her longtime producer—whose real name is Lukasz Gottwald—had never abused her.
Just yesterday, Kesha's attorney, Mark Geragos, said in a terse statement, "Dr. Luke threatened her and her mother. Only after going to rehab and undergoing intense therapy was Kesha strong enough to stand up to this monster."
Ethan Miller/Michael Kovac/Getty Images for City of Hope
Gottwald's attorney, Christine Lepera, then told E! News, "Tellingly, Kesha continues to evade the under oath sworn testimony of no abuse from her and her mother—and the video of their testimony speaks a thousand words."
So just as it's been for the last 15-plus months, this case remains he-said, she-said, and the discovery period allowed in Kesha's civil suit isn't even officially over till Jan. 6, 2017. There is a long way to go for everyone involved.
But whatever the ultimate truth of the matter is, Kesha's documented legal battle with Dr. Luke hardly marks the beginning of their now unavoidably sordid history. No one may have been paying much attention while the hits were being churned out, but Kesha and Dr. Luke have apparently had a rocky relationship from the beginning.
Gottwald first signed Kesha, after hearing some of her demos, to his Kasz Money Inc. in 2005; it was that original deal which mandated Kesha record six albums with Gottwald as producer, according to the original lawsuit filed on Oct. 14, 2014, and obtained by E! News.
He negotiated her deal with Sony-owned RCA Records in 2008 and he formed Kemosabe Records in 2011.
Per the suit, Kesha—who was featured on Flo Rida's 2008 hit "Right Round"—didn't release her first big solo hit, party anthem "Tik Tok," until 2009, four years after relocating from Nashville to Los Angeles, because Gottwald was "preoccupied with the careers of other artists who were more high profile and lucrative."
Her 2010 single "We R Who We Are," however, became the 17th song in history to debut at No. 1 on the Billboard Hot 100 singles chart (and is still one of only 25 to do so)—so Kesha by then easily qualified as "high profile and lucrative."
Gustavo Caballero/Getty Images
"Ke$ha" at the time, she explained to EW.com in 2009 why she had added the dollar sign to her name after "Right Round": "So it's really just me taking the piss out of the fact that I was broke while being on a number-one record. It's actually just being ironic about the whole money thing, because I actually stand for the opposite of putting a lot of emphasis on money."
Asked why the likes of Dr. Luke and the even more prolific Max Martin wanted to work with her, Kesha said, "Luke said, at the end of one of my songs, where a producer generally turns off the track or cuts off the vocals… he heard that [she was in the booth "messing around"] and he said that was the moment he realized I was willing to put my balls out there and not get embarrassed. I'm irreverent and fun, and he thought that the world needed somebody fun."
"I think I am really irreverent and I pretty much just talk to and about men the way men talk to and about women," Kesha also said when asked about the perception that she was particularly more vulgar than some other pop stars. "So they just think it's so shocking because I don't have a penis. And I just think it's a double standard that unfortunately still exists. Because if I were a man… any man on pop radio could say the things I say about men to women, and nobody would even think about it twice."
Her debut album, 2010's Animal, reached No. 1 on the Billboard 200 and has sold more than 2.5 million copies worldwide.
Her follow-up, Warrior, was originally due out the following year but she, Dr. Luke and co-writer/producer Benny Blanco reportedly didn't get into the studio together until early 2012. "I want to take enough time to make sure it's the reinvention of pop music. That's the ultimate goal, to reinvent pop music," Kesha told the Calgary Harold. "So I'm planning on taking as much time as I need, but May sounds about right."
Warrior eventually dropped in December 2012, behind the strength of the Top 10 single "Die Young," and peaked at No. 6 on the Billboard 200. Kesha headed out on tour, both solo and with "Timber" collaborator Pitbull in 2013. She also starred in the six-part MTV docu-series Kesha: My Crazy Beautiful Life, which listed Gottwald as an executive producer.
But issues had obviously arose by then.
In addition to rumors of creative differences while making Warrior, radio stations stopped playing "Die Young" (co-written by Gottwald, Blanco, Cirkut and Nate Ruess) after the shooting at Sandy Hook Elementary School in Newtown, Conn., on Dec. 14, 2012. Kesha fanned the flames of trouble behind the scenes when she tweeted, "I Understand. I did NOT want to sing those lyrics and I was FORCED to."
She followed that with a more subdued statement on her website, writing, "After such a tragic event I was feeling a lot of emotion and sadness when I said I was forced to sing some of the lyrics to 'Die Young.' Forced is not the right word. I did have some concerns about the phrase 'die young' in the chorus when we were writing the lyrics especially because so many of my fans are young and that's one reason why I wrote so many versions of this song. But the point of the song is the importance of living every day to the fullest and staying young at heart, and these are things I truly believe."
Christopher Polk/Getty Images
A 2013 New Yorker profile about Gottwald details an exchange between him and songwriter Bonnie McKee about how some other artists he worked with were tweeting about McKee's video. He commented how Katy Perry had tweeted, but Kesha hadn't yet.
"You know what? It's almost better if she doesn't, and waits a couple days and does it," he mused to McKee. She added, "And you know Katy has 30 million and Kesha has, like..." "Three [million]," Luke finished (smiling "somewhat sourly," according to the magazine).
Asked about their reportedly strained relationship, he told the New Yorker, "I haven't heard from her in a while."
Charles Sykes/Invision/AP
In 2010, meanwhile, both Kesha and Gottwald were sued by her former management company, DAS Communications, for breach of contract. In a deposition unearthed three years later by Dr. Luke's attorneys as part of their response to her 2014 suit, she agreed that "it wouldn't be a lie" when asked if it would be true to say she had made out on a cross-country airplane trip with Dr. Luke
She was also asked, "Did you ever sleep with Mr. Gottwald in the same bed?" She answered "yes" but said no to the question of whether they had "an intimate relationship" when they slept in the same bed.
The questions appear to be in reference to allegations made by Kesha's mother (characterized as "exaggeration" in the depo) about drug use and the nature of her daughter's relationship with Dr. Luke. Kesha also stated, "Dr. Luke never gave me coke," and answered "I don't know" when asked if he ever gave her drugs that "could not be purchased at a pharmacy."
Asked if he had ever given her a roofie, she said "no." "He may or may not do drugs," Kesha later said, adding, "I don't know if he does drugs."
"I don't know what my mother told to [her former manager David Sonenberg]," Kesha also stated, per the transcript obtained in 2014 by E! News. "I know that I've—Dr. Luke never made sexual advances at me, so—"
"Aside from managing your relationship with Dr. Luke, that else was it that you wanted DAS to do for you?" opposing counsel asked.
"I wanted DAS to help get me in the studio and start making a record. Just help the recording process."
Kesha had hired Sonenberg shortly after being first signed by Dr. Luke. According to DAS' complaint, Dr. Luke had already in 2005 "engaged in certain unethical and unlawful actions against her and that she did not want Gottwald to be part of her career going forward." Kesha fired Sonenberg in 2008.
Portions of the 2011 deposition are sealed, including Kesha's answer to the question, "When you signed [her deal with Dr. Luke], did you believe it was a good deal for you?"
Paul Morigi/Getty Images for Jingle Ball 2012
"We challenge [Kesha's attorney] Mr. Geragos to open confidentiality of that prior record," Dr. Luke's lawyer told Billboard in October 2014.
So as it stands, Kesha either had issues with hooking up with Dr. Luke more than 10 years ago—or, as Dr. Luke's side insists, it's all a lie.
Either version of the story, painted in however many shades of gray, indicates that there have been real issues between the artist and the producer throughout their working relationship.
Kesha checked into rehab to treat an eating disorder in January 2014, telling E! News in a statement, "I'm a crusader for being yourself and loving yourself but I've found it hard to practice. I'll be unavailable for the next 30 days, seeking treatment for my eating disorder...to learn to love myself again. Exactly as I am."
Jason Merritt/Getty Images for MTV
In June 2014, she told Teen Vogue that intense scrutiny placed on her looks has "really messed with [her] head."
"The decision to take control of it is the scariest thing I've ever done, and this is coming from someone who dives with sharks and jumps out of airplanes for fun," she said. "The whole process has made me so much stronger and ready to take my life by the horns and make a record that I'm going to be proud of and not care what anybody else thinks!"
In October 2014, she filed suit against Dr. Luke. Sony was added as a defendant in June 2015.
And so the debate rages on as to what the so-called right next move is for everyone involved, with Sony insisting its hands are legally tied and #FreeKesha supporters protesting today outside the label's Manhattan headquarters.
The music behemoth has stated that Kesha does not have to work with Gottwald on her next record, but she and her attorney have argued that he will still profit from any of her commercial output for the company.
Mike Coppola/Getty Images
Meanwhile, some critics are now calling for Sony to cut ties with Dr. Luke instead (his five-year Kemosabe contract happens to expires this year, according to Billboard), and no major artist has publicly spoken out on his behalf, while the likes of Taylor Swift, Adele (also a Sony artist), Lady Gaga, Ariana Grande and Kelly Clarkson (whose "Since U Been Gone" is a Dr. Luke production) have expressed support for Kesha.
And lest we forget, Kesha's lawsuit stated that Gottwald has used his Kasz Money Inc. and Kemosabe "as vehicles for his continued torture and abuse of his recording artists, including [Kesha]."
No one has publicly come forward to attest to that statement, either, but Kesha has insisted that this case isn't about just her. While there's no doubt, at this point, that that statement is true, considering the greater discussions that have arisen about sexual violence, misogyny and the power-player-favoring nature of the music business.
But time will tell just how true it is.