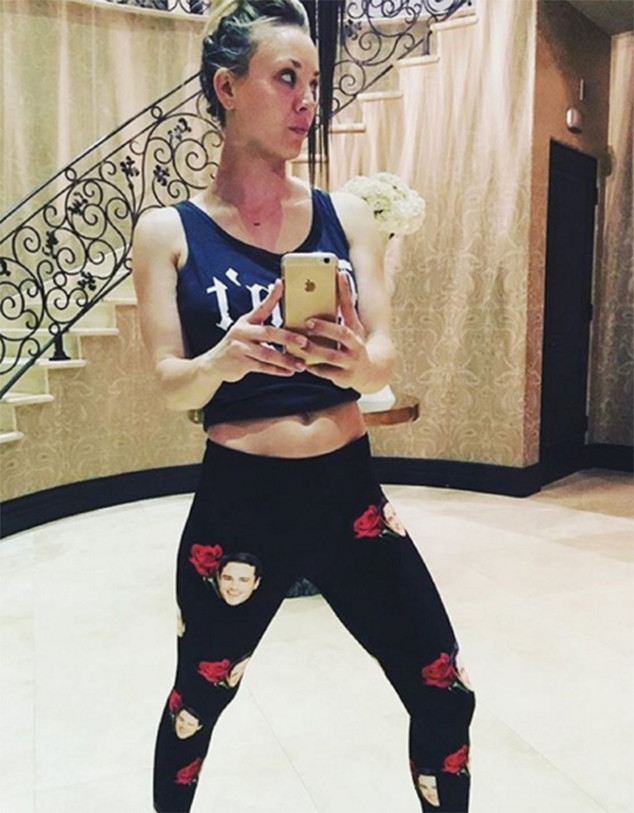 Instagram
From Big Bang to Bachelorette?!
It's no secret that Kaley Cuoco is a huge fan of The Bachelor franchise, hosting weekly viewing parties, wearing leggings with Ben Higgins' face on them and even calling into Bachelor Live earlier this season to gush over Ben. "I've never been speechless," she said via Skype. "I don't know what to say!" And at the Screen Actors Guild Awards, Cuoco, 30, admitted to E! News' Brad Goreski that she is "a little overly obsessed with" the 27-year-old.
But host Chris Harrison wouldn't mind The Big Bang Theory star taking on an even bigger role...as the next Bachelorette!
"Kaley would be great, I would love that," Harrison told reporters on a conference call on Friday. "That would be fun, I would love to have her on. And I think she loves to drink wine as much as I do!"