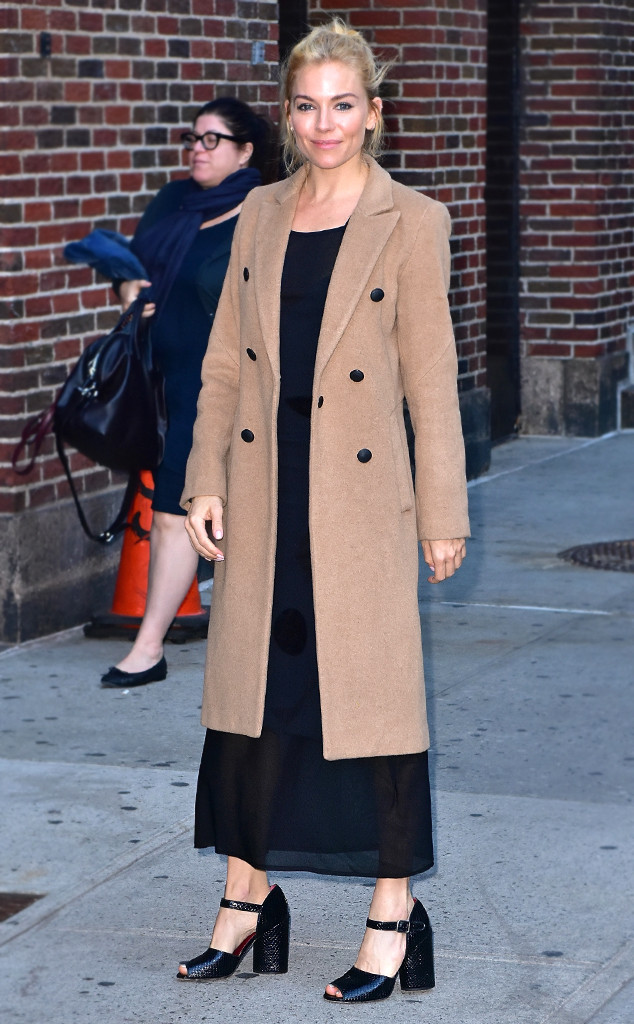 James Devaney/WireImage
Famous moms—they're just like us!
Despite her celebrity status, even Sienna Miller doesn't worry about looking glamorous all the time.
The 34-year-old mother may be a consistent Best Dressed contestant on legions of fashion lists, but there comes a time when even the Golden Globe nominee likes to keep it casual.
"I wish I could say I'm always styled out," she told E! News' Zanna Roberts Rassi backstage at Ralph Lauren's fall-winter 2016-17 runway show. "I buy nice jeans and great jumpers, but that's sort of what I wear everyday because I'm a mother and I'm doing a school run and it's 7:30 in the morning. I'm not going to put on a look."
In fact, much like any other woman, Miller has her insecurities about getting dressed. After spotting some to-die-for looks on the runway, the actress poked fun at herself. "I'm in denial because the 20-year-olds that can model wearing it is a different thing."
Sienna, in our professional opinion, you're the perfect woman to wear any of it!