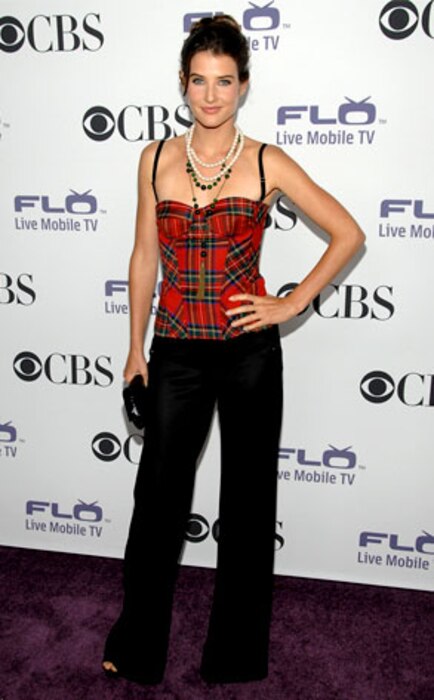 Jean-Paul Aussenard/ Getty Images
Spoiler Alert: Robin Scherbatsky is the Mother!
Or rather, she's going to be a mother. People reports that Cobie Smulders of How I Met Your Mother and actor Taran Killam are expecting their first child. This comes just weeks after the announcement that her costar Alyson Hannigan is having a baby with hubby Alexis Denisof.
Congrats, ladies!
Cobie's man Taran has appeared on MadTV, Nick Cannon's Wild 'N Out and a little show called How I Met Your Mother. (Cute fact: He and Cobie were born two days apart, according to IMDb.)
Happy news, right? And yet the mind boggles: What is in the water over at How I Met Your Mother? Fertility experts should tap that stuff, 'cause it seems to be mighty potent! Also, will the producers be stocking up on oversize laundry baskets and handbags, or might their characters, Lily and Robin, be preggo, too?
Executive producer Craig Thomas reveals his plans for the Mother mamas...