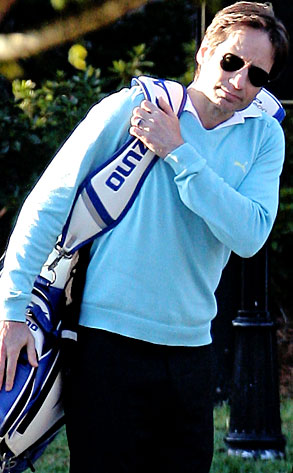 PacificCoastNews.com
David Duchovny's lawyer answered the phone and it was London calling—with an apology.
Britain's Daily Mail on Monday printed a retraction and apologized for an Oct. 19 article which claimed the Californication star had carried on an adulterous relationship with a tennis instructor, a woman who duly denied being any more than friends with the actor.
"On October 19, an article about actor David Duchovny may have suggested he had an amorous relationship with a tennis coach, Edit Pakay," read the statement in today's print and online editions.
"We now accept this is inaccurate and Ms. Pakay and Mr. Duchovny are only friends who used to play tennis occasionally. Their relationship went no further and was not a factor in Mr. and Mrs. Duchovny's separation. We apologize to Ms. Pakay, Mr. Duchovny and to Mr. Duchovny's family."