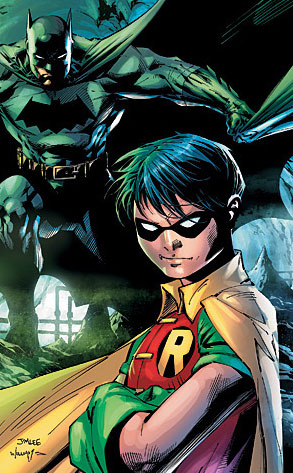 DC Comics
Batman's sidekick just got sidelined.
The CW has nixed plans to go into production on The Graysons, an hour-long drama that was set to revolve around the young Robin's life prior to meeting up with the Caped Crusader.
"The studio has opted not to go forward with the development of The Graysons at this time as the concept doesn't fit the current strategy for the Batman franchise," the producing studio, Warner Bros. TV, said in a statement.