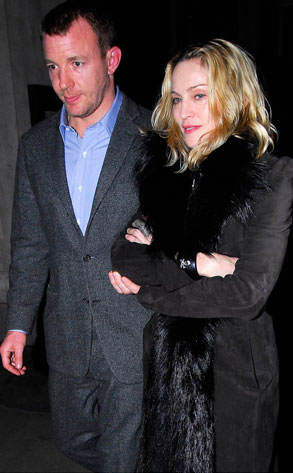 RAMEY PHOTO
Don't believe everything you read. Especially when it pertains to Madonna.
The singer's publicist is shooting down the overeager flurry of weekend reports claiming custody and financial matters have been reached at lightning speed—and, naturally, in the pop star's favor—for Madonna and her soon-to-be ex-hubby, Guy Ritchie.
While both Britain's Sun and Daily Mail went to press Saturday with seemingly believable divisions of the duo's nearly $600 million combined assets, Madonna's right-hand woman Liz Rosenberg has denied that they, or any other reports of a settlement, are accurate.
"I will not be commenting on the various reports regarding the divorce or of the settlement, which has not been finalized," she wrote in an email to the Associated Press.