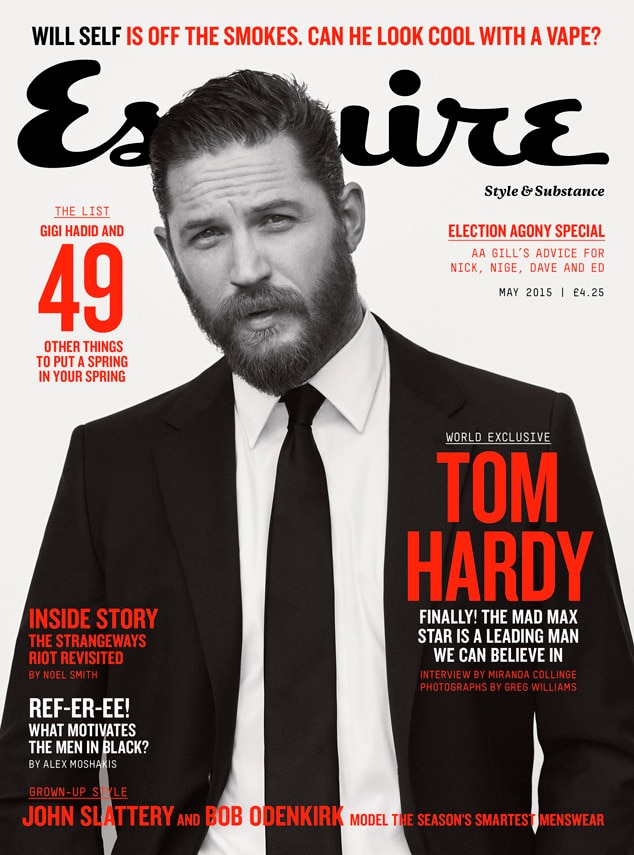 Greg Williams/Courtesy of Esquire
Tom Hardy looks gruff and rugged, and sometimes he has the attitude to back it up.
Covering British Esquire for its May issue, the Mad Max: Fury Road actor opens up about everything from his level of fame to how he picks and chooses movie roles. He also admits that since he's risen to a new level of success, he has had to learn to adjust the way he goes about working.
"I have a reputation for being difficult. And I am. I am, actually," he says. "But I'm not unreasonable. It used to be that if somebody hurt me I'd lash out a bit, in order to get them to stop. It ultimately comes from fear."
But overtime he learned that he couldn't always "lash out" because it mean that it could hurt his future and his career, which he couldn't afford to do because he has a family to take care of.