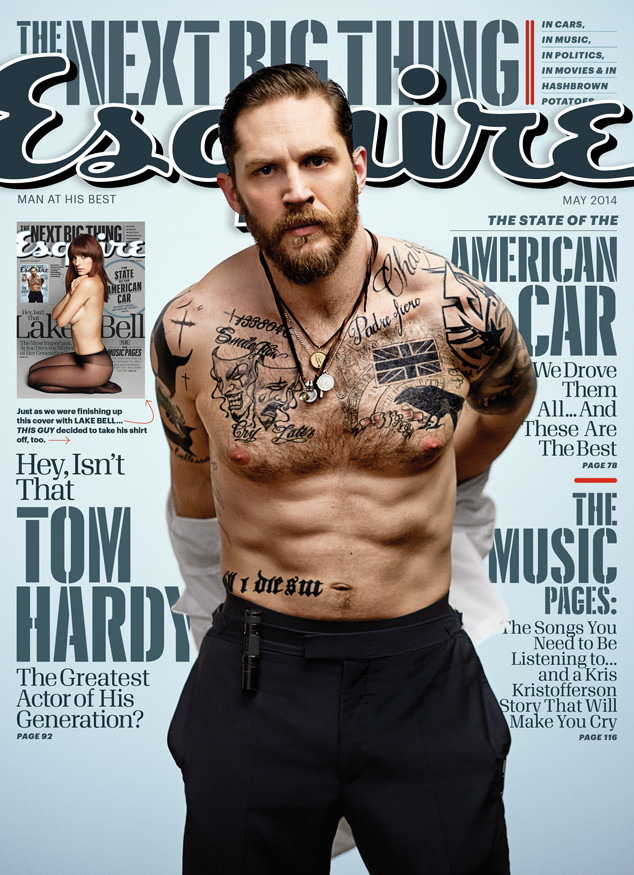 Esquire.com
Tom Hardy may look tough on the cover of Esquire, but don't let his buff shirtless body fool you: he's got insecurities just like everyone else. "I have always been frightened with men," he says in the May 2014 issue, "to the point where I couldn't go into a gym because of the testosterone and I felt weak."
Seriously? "I don't feel very manly," the 36-year-old action star insists. "I don't feel rugged and strong and capable in real life, not how I imagine a man ought to be. So I seek it, to mimic it and maybe understand it, or maybe to draw it into my own reality. People who are scary, they terrify me, but I can imitate them. I'm not a fighter. I'm a petite little bourgeois boy from London. I don't fight, I mimic."
And yet, the Locke star looks like a natural on the big screen. What's Hardy's secret?