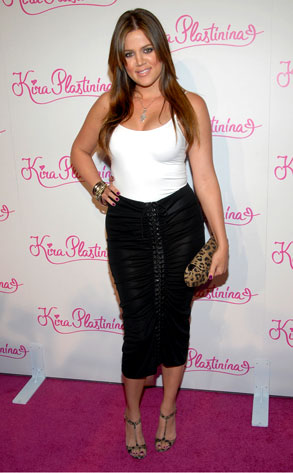 AP Photo/Dan Steinberg
Things got really real for Khloe Kardashian today.
The Keeping Up With the Kardashians sister made a field trip to the Los Angeles County Morgue Wednesday, an unpleasant sojourn fellow Hollywood fixtures such as Lindsay Lohan and Barron Hilton were forced to make following their DUI arrests, as well.
Kardashian, who pleaded no contest to DUI in 2007 and received 36 months' probation in August, spent several hours at the facility—two weeks after a judge warned her to get a move on.
After she provided proof during an Oct. 1 hearing that all she had left of her court-ordered penance was to visit the morgue, a judge gave the 24-year-old until Nov. 17 to wrap it up.
And Kardashian knew that the judge was serious: Kim's little sis was sentenced to 30 days in jail in July for failing to complete the terms of her probation in a timely manner. She ultimately served just under five hours.