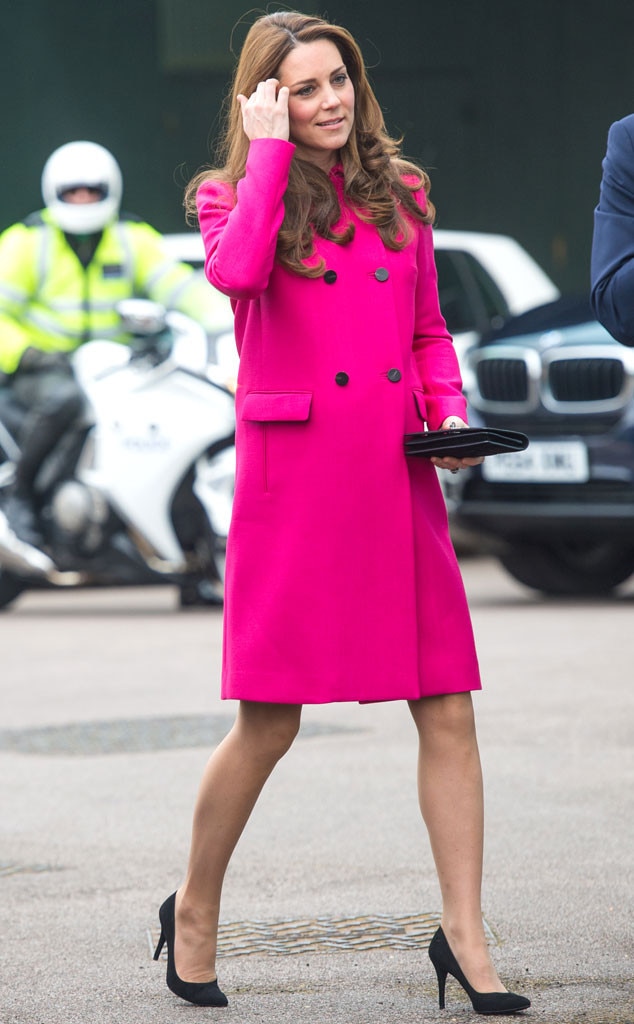 Samir Hussein/WireImage
Kate Middleton is about to disappear from the public eye!
Before she gives birth to her second child next month, the Duchess of Cambridge made her final official appearance in South London Friday. Middleton, 33, and her husband Prince William, 32, took a tour of the Stephen Lawrence Centre, a place for community learning and social research. For the mid-morning event, Middleton wore the same hot pink Mulberry coat she modeled during her 2014 trip to New York.
Baroness Doreen Lawrence of Clarendon accompanied their Royal Highnesses during the tour. They met with staff and volunteers in the reception before seeing the Harris Academy law workshop in the lecture room. The Duke and Duchess were also shown a display of some of Stephen Lawrence's architectural work, and they chatted with SLIK Magazine editors in the PC room, who were working on The Write Way project. The building tour concluded with an exhibition of work by the Architectural Bursary recipients.
Before leaving, the couple signed the visitors' book and Middleton was given a bouquet of flowers.