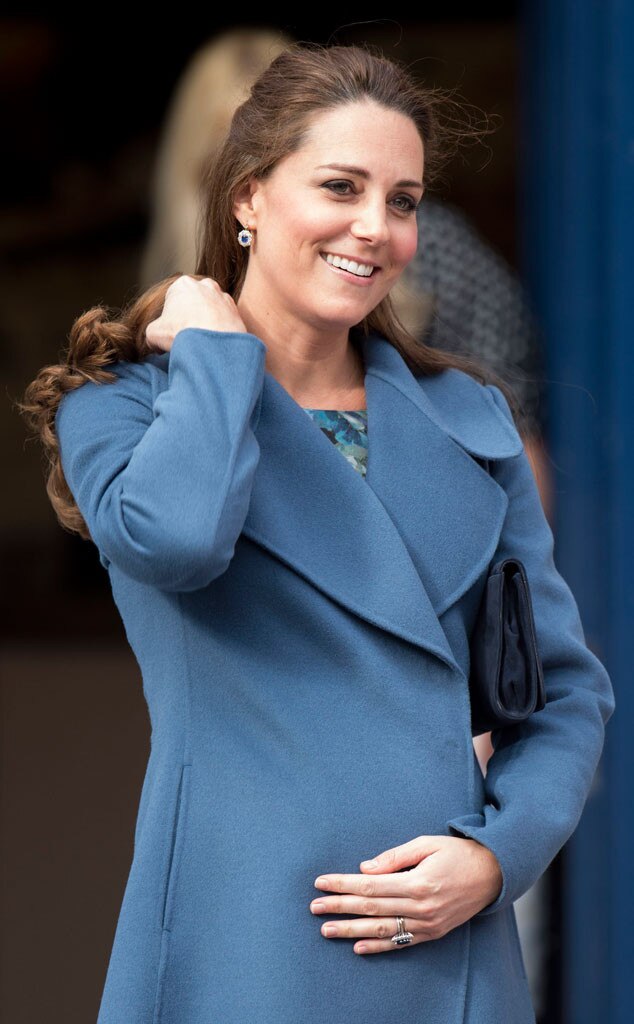 Mark Cuthbert/UK Press via Getty Images
Ahead of the birth of her second child, Kate Middleton is continuing her mission to aid children struggling with mental health.
In a message to the U.K.'s The Times, the Duchess of Cambridge says great strides have been made to improve the stigma of adult mental illness, and she hopes the same will happen for children struggling with psychological issues.
"I have been heartened to see that so much progress has been made in ending the taboo of adults openly treating mental well-being as the health issue it is," Middleton said in a message to The Times. "I believe that our generation of parents, carers, teachers, and health workers now have the chance to give the mental health of our children the focus it requires."
Prince William's wife is due "mid-to-end" of April, and the 33-year-old royal is expected to make her final public appearance before giving birth on Friday.