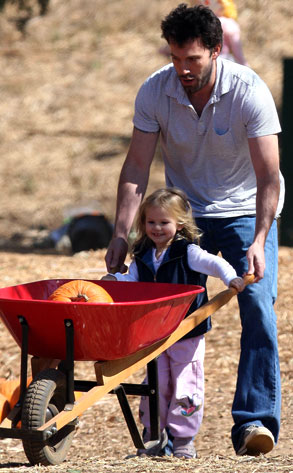 Leo-Lins/X17online.com
Ah, pumpkins. It's that time of year again when people are anxiously flocking to patches in search of the perfect gourd.
So it certainly came as no surpise when we recently spotted Ben Affleck assisting his daughter, Violet, with one—which, given her smile, she most likely picked out herself.
For more stars enjoying the pleasures of the patch, check out our Pumpkin Pickin' gallery.