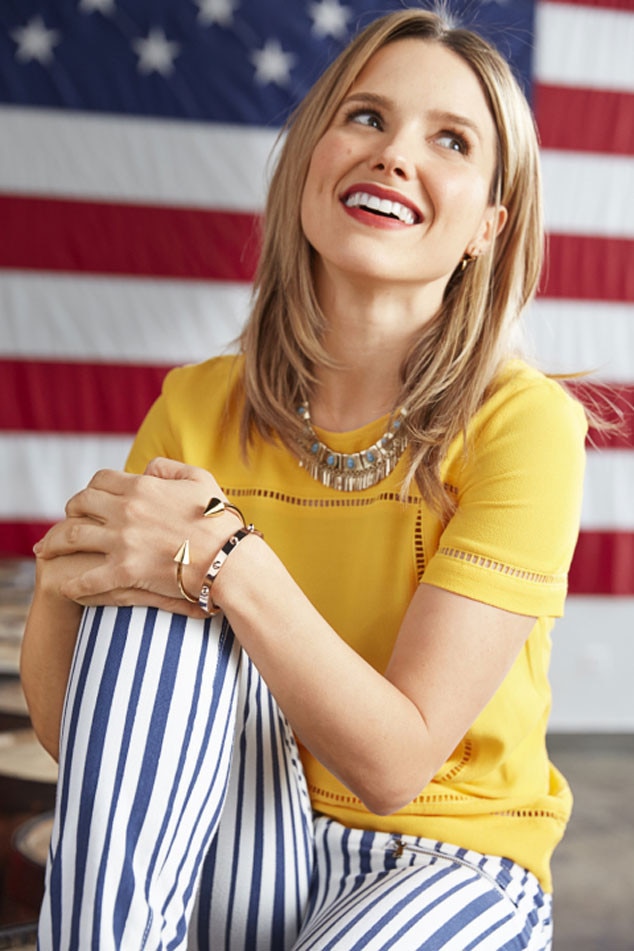 Thayer Allyson Gowdy
Sophia Bush opened up to Good Housekeeping for their April Issue and was getting candid about her fashion forwardness, food indulgences and more.
The Chicago P.D. actress looked like a denim dream in a new behind-the-scenes interview filmed in various eateries. For the shoot, she can be seen wearing a plethora of stylish getups including a canary yellow top paired with a turquoise and gold statement necklace.
"I'm much more put together on a day off than when I go in to work," the TV star dished. "I love how fashion allows you to express your mood, whether you're wearing a high-waisted leather culotte, a cropped sweater and pumps, or a vintage dress from the 1940s."