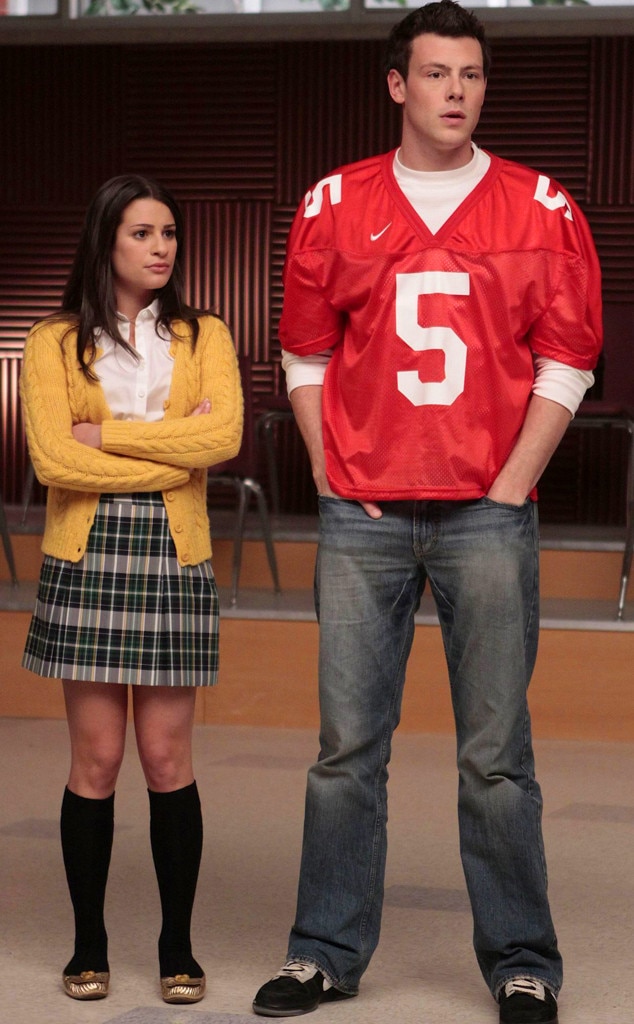 Carin Baer/FOX
Not gonna lie, the end of Glee is making me feel all kinds of emotions. And most of them fall somewhere between slightly teary to full on snotty-nosed, heave-y ugly cry. Those of us who have loved this show since the very beginning know this: Glee wasn't a TV show. It was a feeling. And more than that, it changed lives.
Before this starts sounding overly sappy, please note I'm well aware the final seasons were not perfect. The writers seemed to spend much of the final year poking fun at themselves, and some of the plot holes and ridiculous things that happened certainly made McKinley feel less real (I'll probably never stop laughing at Artie diving into the pool in his wheelchair for the synchronized swim routine Will constructed to propose to Emma. Sorry but...truth).
But really, does any of that actually matter now? Glee's legacy was its unabashed hopefulness, its ability to inspire and inform millions of viewers around the globe about some important issues that matter. When Glee was at its best, there was no better, more socially relevant or INSPIRING TV show around. Period.
The first mainstream TV character on a huge network series to have a fully fleshed out coming out story? That was Glee. The first hit show to take a fierce and unwaivering stance against bullying, in all forms? Glee. And that's just a sliver of what was accomplished through this brave, wonderful, strange little show.
Tonight's series finale catapults us all back to 2009, when the show first began, and that one quintessential Glee moment that no show can ever replicate. Do you remember the feeling of first watching Glee? When we first fell in love with this merry band of misfits, and this new TV world in which being different wasn't just tolerated, but embraced and applauded?