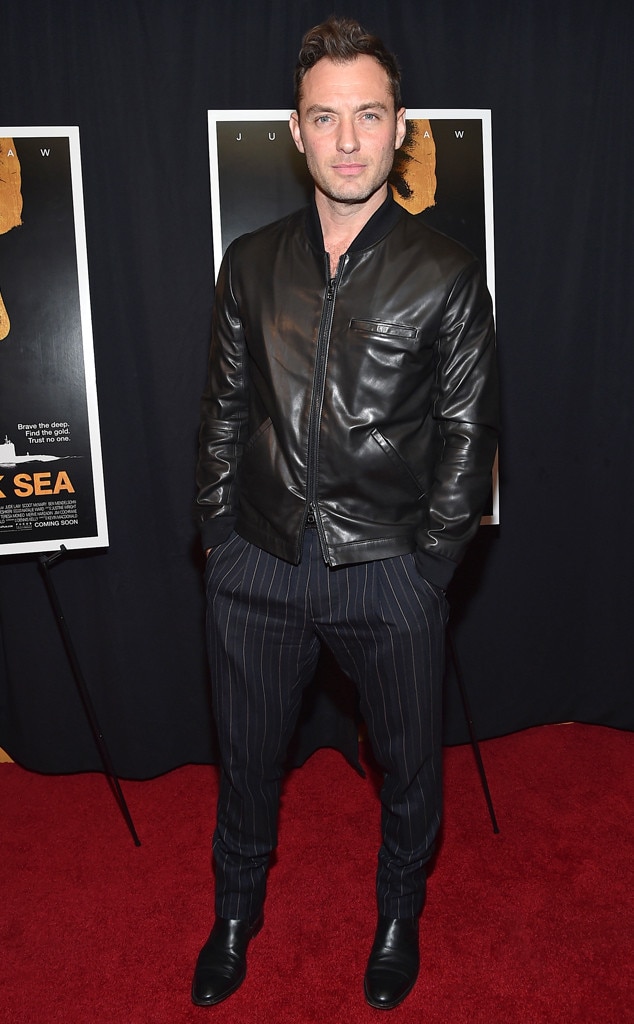 Mike Coppola/Getty Images
Jude Law has expanded his brood with yet another bundle of joy.
The actor and his 23-year-old ex-girlfriend Catherine Harding have welcomed a baby girl into the world. "I can confirm the arrival of Jude Law and Catherine Harding's daughter," Law's rep tells E! News. "Both are delighted and continue to ask that their privacy and that of their child be respected."
No other details about their surely adorable little girl, including her name, have been revealed.
E! News learned that the Grand Budapest Hotel star was gearing up for fatherhood yet again in October, when we were told by the actor's rep that he and the singer (who also goes by the name Cat Cavelli) "are expecting a child together in the spring...Whilst they are no longer in a relationship, they are both wholeheartedly committed to raising their child."