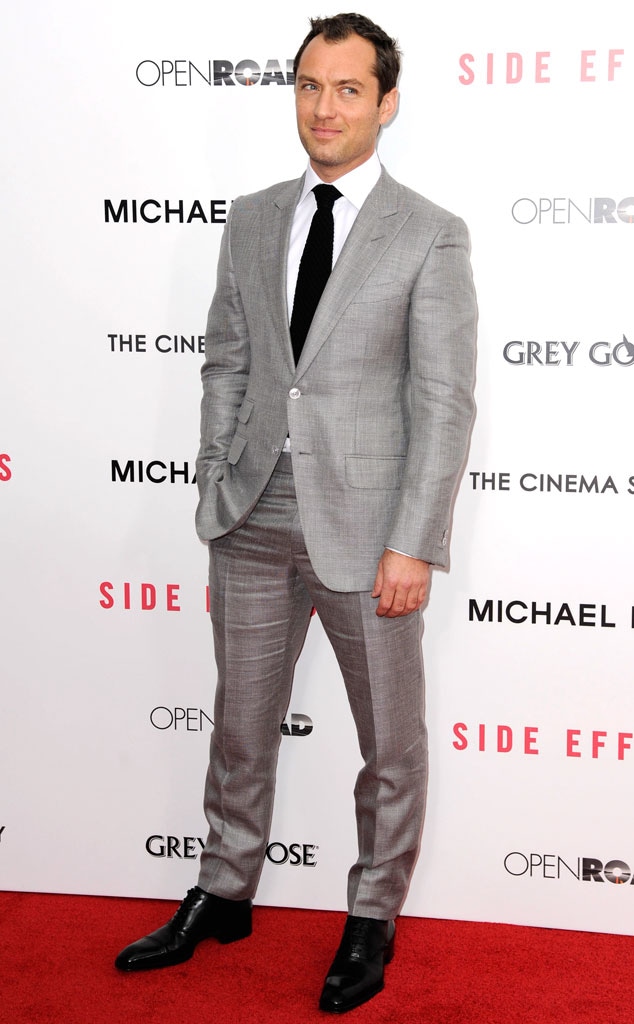 Dave Kotinsky/Getty Images
Jude Law is going to be a daddy—again!
The Grand Budapest Hotel star and Catherine Harding "are expecting a child together in the spring," Law's rep tells E! News. "Whilst they are no longer in a relationship, they are both wholeheartedly committed to raising their child."
"They consider this a private matter and other than this confirmation no statement will be made," added the 41-year-old actor's rep. "I ask that you respect the privacy of all parties involved and their families."
Law has three children wife ex-wife Sadie Frost: son Rafferty, 18, daughter Iris, 13., and son Rudy, 12. He also has a daughter Sophia, 5, with Samantha Burke.
Earlier this year, Law told USA Today his teenaged kids are "in equal parts delighted and embarrassed" by dad's fame.
He's careful, of course, never to embarrass his brood. As he told Cinema.com, he's "immediately responsible for them as their father and responsibility stretches to how I put myself out there as a public figure, as an actor and I know nowadays that it has repercussions on them so I guide myself by them and indeed have to kind of structure my life, my living circumstances and how I portray myself for them, really."
He's OK with that, because the Dom Hemingway star considers parenting his main gig. Acting, he said, "is what I get to do only in the hours I'm not doing that, which is everything to me. My children keep me sane in what is a mad world—particularly mad if you choose to be an actor."
His kids provide his greatest joy in life, too. "I'm happiest wherever my family is, so that can be anywhere," he told Condé Nast Traveller. "I'm happy at my home in London and at my family home in France with my parents. Anywhere my children are, really."
People was first to report Law's baby news.
—Reporting by Marc Malkin