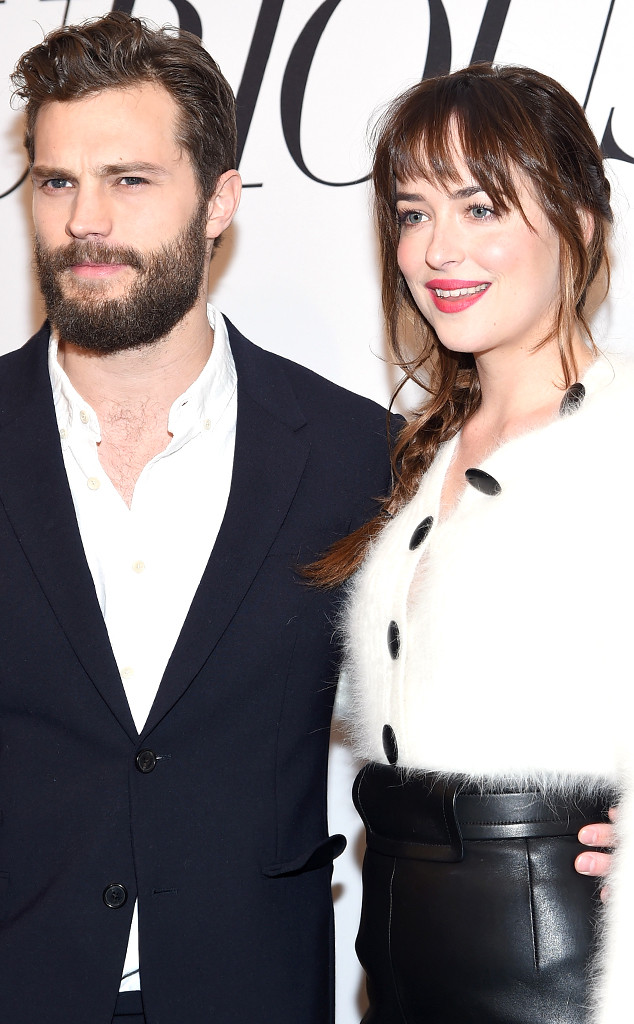 Mike Coppola/Getty Images
Jamie Dornan and Dakota Johnson reportedly want much bigger paychecks for the Fifty Shades of Grey sequel.
According to The Hollywood Reporter, both actors are looking to land sizable raises for the sequel to their hit box office flick based on E.L. James' sex novel. So how much money do Johnson and Dornan want? The trade reports the duo are hoping to negotiate seven-figure raises to get back in the Red Room of Pain.
"It was a very basic franchise starter deal," an insider said of Johnson and Dornan's contracts. "Look at Twilight and Hunger Games, and that's where it is heading."